If you haven't yet realised, inspections are changing from September 2019, and it's imperative leaders familiarise themselves with the key changes and make preparation.
As most of us know, if we play a game without knowing the rules, the likelihood of doing well isn't exactly high – in the case of Monopoly for example, we'd probably be bankrupt within a the hour (or we would have accidentally tipped over the board)!
However, inspection is not a game; stakes can be high.
And as the old cliche goes, if you fail to prepare… you can prepare to fail.
Here are our top tips, helpful for an impending inspection…
1. Read the Handbook
Take time to read and explore the new handbook for inspection – it really will help.
Pay particular attention to paragraph 53, pages 16/17 and ensure you have all necessary documents ready and update accordingly as this will be one less thing to worry about.
2. Context is Key
Make sure you know the school's context, including changes from the last inspection, and the challenges the school currently faces.
3. Celebrate Success
Inspections don't need to be negative.
Make sure you can talk through progress towards areas identified last time – celebrate your successes.
4. Prepare Your SIP/SDP & SEF
Ideally, ensure your SIP / SDP is ready for the new school year, and the SEF is up to date, as these will be explored during the inspection.
5. Remember: Intent, Implementation, Impact
The curriculum has high priority, so be familiar with intent, implementation and impact, and as a minimum, ensure you can articulate the rationale for your curriculum – knowing what you do and why.
If you'd like a refresher on this, we have a free webinar to help.
6. Know Your Strengths (and Weaknesses)
In terms of subjects, know the strengths and weaknesses.
Where can good practice be shown, and where is development taking place?
Subject leaders and phase leaders need to be knowledgeable and confident
7. Reading: Status, Action, Impact
In a primary school, there will be a focus on reading, so ensure relevant leaders can articulate the school's status, actions taken and the impact
8. Create a Master File
Create a file with all the relevant documents to hand, so when the phone call comes through, everything is on one place – after all, if the HT is off-site, the next senior member of staff will need to take the call.
And don't forget to include a list of who needs to be notified, including the Chair of Governors etc.
9. It's Not All About "Hero Heads!"
Share the knowledge and responsibility and prepare as a team.
Summary
The main thing to remember is not to panic!
As long as you are prepared, there's really no point getting overly stressed.
Here are some more (free) resources to help you:
If you'd like to read more articles like this one, check out our Advice For Schools Blog and/or sign up to our newsletter by popping your name and email address into the form towards the top right of this page. We'll send a quick update every once in a while with our latest news, blogs, resources or events.
We also offer a variety of Leadership and Management courses. Feel free to browse those here.
Finally, if you have any questions, please feel free to pop them across to hello@servicesforeducation.co.uk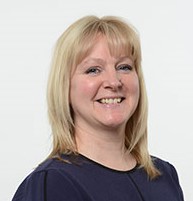 Author Biography: Linda Brown, Senior Adviser at Services For Education
Linda qualified with a Bachelor of Education (Honours), and began her teaching career in the West Midlands. During this time, she gained further qualifications, including NPQH, and worked in six socially and economically diverse schools, including an acting Headship in a large 3 form entry primary, and a substantive Headship for seven years.
Following headship, she set up her own consultancy and undertook extensive school improvement work, ranging from work with newly qualified teachers to support for senior leadership teams and governors.
Linda joined Services For Education as a Senior Adviser where her role is primarily focused upon developing leaders, including those who have recently transitioned to Headship.
School Improvement activity, leading governor training on behalf of BCC and being a School Improvement Adviser also form part of her senior role at Services For Education.
More recently, Linda attained Fellowship of the Institute of Leadership and Management.