"We live and work in unprecedented times" – this is a phrase we keep on hearing, and it's true.
Only recently a news channel reported that the current crisis is the greatest challenge since WW2, and it certainly feels like a war with evidence of 'attack' and 'defence' all around us.
Schools are now working very differently – the role is one of care rather than education, and it's all about keeping the children of key workers safe.
For the first time in living memory all educational expectations have been removed, from SATS and GCSE's to A'levels and university education, and unsurprisingly schools have been granted the freedom to make choices about their provision.
It is vital that parents and carers understand that no amount of preparation and creative provision can replicate the complexity of a typical school day.
Schools are living and breathing entities that operate as secure and safe communities – everyone understanding expectations, roles and responsibilities.
So how do schools navigate the road ahead?
Schools have already been creative, flexible, assertive and resolute during the first two weeks – identifying eligible pupils, and sometimes having to refuse care for those parents who would like to access it, but are not key workers or in greater need.
In addition, leaders have made provision to support those pupils who are more vulnerable – those with care plans and those who have wider challenges at home for example, often reaching out before waiting for a tentative response; and these actions demonstrate that now, more than ever, schools are the beating heart within their community.
And let it be clear, schools have organised this within a very short time frame, organising staff, resources, provision, as well as ensuring compliance with government advice and instruction.
So where are we now?
Approaching the Easter holidays, a time traditionally of capitalising on the calm before the storm of exam season. This year will be very different.
The government's FAQs state: "Where possible, we would encourage childcare providers, schools and colleges to continue to look after critical workers' children and vulnerable children throughout the Easter holidays" and school leaders are ensuring this provision can be continued in the national effort to support the NHS and keep children safe.
Leaders are being innovative in their preparations for Easter, using the skills of their staff, locally coordinated teams, sports leaders, play leaders and established partners to enable children to maintain some sense of normality including friendships and learning, albeit through mechanisms.
Schools are working hard to ensure families and those pupils who are eligible for free school meals are still supported during the holiday period, either through the distribution of vouchers, or indeed providing meals for collection to ensure children don't go hungry, especially when many vulnerable families may not be able to access wider support and services previously offered.
Plans for Easter?
Confirm Easter holiday arrangements with school staff and governors, so everyone is aware of expectations
Agree and confirm methods of communication, including format and frequency and the school website may be a great place to start, or text messaging facilities
If learning platforms are to be used, ensure all the relevant protocols are on place including passwords and secure access arrangements
Where possible consider offer pupils a menu of activities and tasks to secure greater engagement and allow flexibility
And beyond Easter?
It's likely plans for April will stay the same as for provision so far.
There is an understanding that local authorities will lead in the coordination of a longer-term approach and will be gathering the views of leaders in school to help identify solutions should they be needed.
Thank you
So, first and foremost a huge thank you to all school leaders who have enabled pupils to be safe in the national effort to fight Covid-19; and it's imperative we all continue to look after each other, support one another, work together, and never lose sight that we must all play our part in being active members of our national team.
Services For Education are here to help.
We appreciate that this is a difficult time and are therefore working hard to collect, create and share as many resources as possible with schools and parents. You can read our advice for schools here and feel free to share our parent resources page, dedicated to supporting families through this time.
We are also trying to continue business as usual in terms of our training courses, so all of our scheduled training courses from March onward will be hosted via GoToWebinar, unless you have been told otherwise. Please keep an eye on your inbox for further details about the courses you and your colleagues are booked onto, we will give further details about how to join etc.
You can also check out our pre-recorded online training courses here, many of which are free, here.
Please share this information with your colleagues and if you have any questions, feel free to email us at hello@servicesforeducation.co.uk
About the Author – Linda Brown – Senior Adviser at Services For Education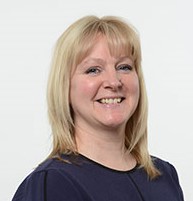 Linda qualified with a Bachelor of Education (Honours), and began her teaching career in the West Midlands. During this time, she gained further qualifications, including NPQH, and worked in six socially and economically diverse schools, including an acting Headship in a large 3 form entry primary, and a substantive Headship for seven years.
Following headship, she set up her own consultancy and undertook extensive school improvement work, ranging from work with newly qualified teachers to support for senior leadership teams and governors.
Linda joined Services For Education as a Senior Adviser where her role is primarily focused upon developing leaders, including those who have recently transitioned to Headship.
School Improvement activity, leading governor training on behalf of BCC and being a School Improvement Adviser also form part of her senior role at Services For Education.
More recently, Linda attained Fellowship of the Institute of Leadership and Management.