SFE SCITT (School Centred Initial Teacher Training) Lead and Ex-Teacher, Lucie Welch, Talks About Training to Teach and Her Experiences in the Classroom
Teaching as a profession has been in the firing line recently – pay battles, strikes, workload issues, recruitment crisis – all the negatives out there for the world to hear. But there is so, so much more to teaching… 
Teaching is the best job in the world-no question.
To play a pivotal role in the life of a child, to teach them things, to shape their world and truly make a difference- there's nothing quite like it.
I could wax lyrical all day on the pros of being a teacher- but instead thought I would share some of my own experiences that show what being a teacher can bring to your life and show you the impact you can have. 
During my first ever teaching observation, a Year 5 child told me to go away (using far stronger language) and left the room. I was devastated and didn't know what to do, I sent the rest of my group back and went to find her. I asked what had happened and she explained that I had been going too fast and she had got muddled and then frustrated.
We talked at length about what had happened, my teaching and her reaction and then we sat together and worked through the maths problems.
She sat close and listened intently, we worked together and at the end she thanked me for explaining it.
What came from that conversation wasn't her understanding the maths, but her understanding the importance of sharing when she is stuck and asking for help. She promised she'd put her hand up next time – and guess what – she did. A skill that will last her a lifetime – difference made. 
Whilst working in a school in Tottenham, with 95% of pupils with English as an additional language, I met a young lad who had recently moved to the UK from Iran. His father had passed away and he had come to live with his mother, who he had not seen since he was a baby. This would have been okay, except for the fact that the boy spoke Farsi and his mother only spoke Portuguese. His life had been turned upside down, new home, new school, new everything and he had absolutely no one to speak to about any of it.
Understandably, he struggled with his emotions – he was angry and aggressive when other children spoke to him, and it broke my heart to see him hurting.
So, I asked the headteacher if we could speak to an interpreter, who worked with the child and the staff.
She chatted with him about his life, about school and the things he liked – but she also taught us some basic vocabulary so he could communicate with staff and his peers.
I will never forget his smile hearing his peers talk in his language, which encouraged him to try to speak more English, a language I am certain that 15 years later he'll be fluent in – but again, a difference made. 
In one Year 6 class, I had a girl who found learning hard – really hard. She was working at least 3 years behind and she knew it, which made motivating her so much harder. In the preparation for assessments, we were doing some science revision and I planned a lesson on condensation. I set up a station with a kettle and a mirror and showed the children how the process works. The children got stuck in and all had a go at creating the condensation on the mirror and we talked at length about what was happening. This student took a great interest in the lesson, although the work in her book didn't necessarily show the same level of understanding as her peers.
Later in the term, she rushed in one morning and was dying to tell me something and went on to explain that the bathroom mirror had been steamy after her shower, and she explained to her mum where the condensation had come from.
When I asked her to share what she had said, she did, pretty much word for word what we had discussed earlier and she was so full of joy in explaining it, proclaiming that she was going to tell everyone she knows!
Knowing that that small piece of information will stick with her for life shows again, a difference made.  
Recently, I turned on the local news and saw one of my ex-pupils. My eyes immediately filled with tears- not for a sad reason but for a joyous one. There on the screen was an ex-pupil, presenting the news as part of a youth-news team. She was smiling and bubbly and it warmed my heart, because when she was in my class, she was timid, scared of everything and anxious. She did not put her hand up, she wouldn't speak up in a group or read anything in assembly – she was petrified.
So, I made it my mission, if she learned anything in my class, it would be confidence.
Yes, the curriculum is important, but for this child, she needed something different from me.
So that's exactly what we did – we worked on her self-esteem, her self-worth and her confidence and by the end of the year she was unrecognisable – she played an instrument solo in assembly, she sang a duet in the choir, and she radiated confidence.
Her mum thanked me profusely at the end of the year and to see her presenting on the television just showed the true level of difference made. 
Summary
Now I could go on for pages, talking of the children who have gone on to Oxford and Cambridge, those who have A*s galore- but for me it isn't just about that. It's about the difference you can make in the life of a child.
It might be academic, teaching them something new, but often it is being there, listening to them, valuing who they are and loving them.
These skills are the ones that truly make a difference and can bring joy, make change and help children to thrive. 
About our SCITT (School Centred Initial Teacher Training) Course
Are you a recent graduate and want to make a difference?
Or are you looking for a rewarding, engaging and fulfilling career change?
Our School Centred Initial Teacher Training (SCITT) course could be the perfect route into teaching for you.
This course offers the opportunity to gain in-depth school experience, to learn from expert teachers and mentors and gain Qualified Teacher Status (QTS) within the 12-month programme of study.
Click the button below to find out more – or get in touch here : Lucie.Welch@servicesforeducation.co.uk
Find Out More
About the Author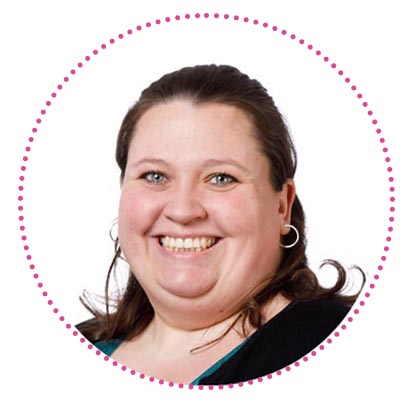 Lucie Welch – Adviser, Services For Education
Lucie Welch taught in primary schools for over 13 years, holding the roles of Assistant Head of School, Designated Safeguarding Lead, Designated Teacher for Looked After Children, Attendance Lead as well as many subject lead roles.
Through the role of DSL, Lucie has garnered huge experience and knowledge of safeguarding which she is passionate about sharing with schools both across Birmingham and nationwide. With a strong understanding of policies and procedures, as well as safeguarding in schools at a day-to-day operational level, Lucie can provide bespoke consultancy and training on a host of safeguarding related topics.
Lucie also leads on PSHE and RSE and has a focused interest in children's emotional health and wellbeing, understanding how trauma and adverse childhood experiences can impact children, as well as educating staff and pupils on Sexual Violence, Sexual Harassment and Harmful Sexual Behaviour in schools.
Lucie is also a part of our Health for Life team and helps deliver the Early Career Framework on behalf of the Best Practice Network.