EYFS Reforms Early Adopters – Let's Talk About the EYFS Reforms in Practice!

Wednesday 31st Mar 2021
This online course is specifically for schools that are adopting the reformed EYFS framework during the academic year of 2020/21 before the statutory roll out in September 2021. It will enable schools that are early adopters to know and understand the key reforms in greater detail.
Schools will be able to reflect on their practice and provision and discuss with other schools how the reforms have influenced and changed their pedagogy and curriculum development in the EYFS.
Print This Page
Event Details
Event Details
Day 1: 31 March, 2021
Start time: 14:00 GMT
End time: 15:30 GMT
Venue: Online
Description
During the course delegates will:
Update their knowledge and understanding of the reformed eyfs statutory framework
Explore the new non-statutory guidance, Development matters and discuss how this is being using to support practice and provision
Carry out professional discussions with colleagues from other schools about how they are using the reforms as an opportunity for curriculum development in the EYFS
Consider what further training their EYFS team needs to support them for the statutory roll out of the Framework in September 2021
For more information contact us here or call us on 0121 366 9950.
About the Course Leader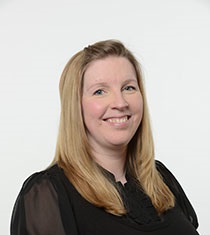 Serena Caine – Adviser, Services For Education
Serena works as an Education Adviser for Services for Education and over the past ten years she has largely worked on EYFS CPD training, School Improvement and Profile moderation.
She became an accredited EYFS profile moderator in 2009 and leads a team of 15 experienced teacher based moderators for the EYFSP statutory duty on behalf of Birmingham LA.
Serena's began teaching over 25 years ago and has extensive experience, particularly of working with children in the early Years.
She firstly qualified as a Nursery Nurse; then completed a BA (hons) and PGCE in Early Years (0-8) and during her teaching career she taught EYFS, Key stage one and two so has a wide breath of experiences.
Due to her interest in education research when she was teaching she completed an action research MA in Education which focused on eyfs and assessment.
Serena is extremely passionate about providing all children with quality early years education so that they can build on their strong foundations for future life long learning.