Letters and Sounds – What Next?

Thursday 8th Jul 2021
An informal opportunity to discuss with our Early Years and Phonics experts the upcoming changes to Letters and Sounds, and the implications if you use this programme in your school.
Print This Page
Event Details
Event Details
Day 1: 8 July, 2021
Start time: 15:45 BST
End time: 16:45 BST
Venue: Online
Description
Until a short time ago, it looked as though the government were going to reinvest in the Letters and Sounds phonics programme, by creating a reformed and entirely resourced version.
The DfE originally commissioned Letters and Sounds back in 2007, but the original resource was not revised in conjunction with the 2014 National Curriculum. So, although Letters and Sounds remains workable, it was recognised that a refresh is overdue.
In March of this year, the DFE stated their intent to dissociate from any restructuring of Letters and Sounds, claiming that the programme should be amended by experts. This means that the DFE will not publish a full Letters and Sounds programme, nor an updated progression as expected, instead accepting submissions from publishers for full Systematic Synthetic Phonics (SSP) programmes to go into an updated list of providers.
So what does this mean for you and your school if your phonics teaching is based around Letters and Sounds? Don't throw the baby out with the bathwater! Join us for this free conversation and question and answer session.
For more information contact us here. 
About the Advisers 
Serena Caine – Education Adviser, Services For Education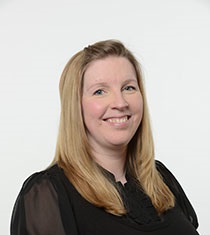 Serena works as an Education Adviser for Services for Education and over the past ten years she has largely worked on EYFS CPD training, School Improvement and Profile moderation. She became an accredited EYFS profile moderator in 2009 and leads a team of 15 experienced teacher based moderators for the EYFSP statutory duty on behalf of Birmingham LA. Serena's began teaching over 25 years ago and has extensive experience, particularly of working with children in the early Years. She firstly qualified as a Nursery Nurse; then completed a BA (hons) and PGCE in Early Years (0-8) and during her teaching career she taught EYFS, Key stage one and two so has a wide breath of experiences. Due to her interest in education research when she was teaching she completed an action research MA in Education which focused on eyfs and assessment.
Serena is extremely passionate about providing all children with quality early years education so that they can build on their strong foundations for future life long learning.
Tricia Bunn – Education Adviser, Services For Education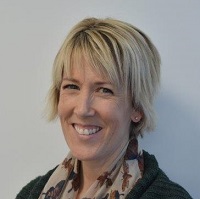 Over a career spanning 20 years, Tricia has been involved in primary Education in a variety of contexts – as a teacher; senior leader; headteacher (within an LEA and within an Academy) and teacher educator. She is an experienced, successful headteacher, having led two schools since 2010. For three years Tricia was Senior Lecturer in Primary Education at the University of Wolverhampton. In this role she was Module leader for English and Lead Tutor for the PGCE. Tricia is part of our School improvement team and is a tutor on the SFE primary initial teacher training programme.
She is the Lead English Adviser and co-leads on our curriculum development programme. Another key part of her most recent work has been embedding an understanding of cognitive theory into CPD, and ensuring this is the basis of work going forward.