Revised EYFS – Exploring Pedagogy and Curriculum

Wednesday 22nd Sep 2021 & Wednesday 20th Oct 2021
With the revised EYFS framework, these CPD sessions will provide you with the opportunity to really understand what is meant by 'pedegogy and curriculum' in the EYFS. We will explore this in depth and ensure that you the opportunity to reflect on how you keeping children at the centre of your thoughts when you are shaping your practice and provision.
There will also be the opportunity for a gap task and follow up twilight session so that we support and guide you with your curriculum development in the eyfs.
Day 1: 9.30am – 2.30pm
Day 2: 4pm – 5.30pm
Print This Page
Event Details
Event Details
Day 1: 22 September, 2021
Day 2: 20 October, 2021
Venue: Online
Description
During the training session, participants will get an opportunity to:
Understand the key messages of the EYFS reforms and how these are used to improve outcomes for children
Explore pedagogical thinking to guide their thinking of curriculum development
Understand how to ensure that children are provided with a broad and balanced early years curriculum
Opportunity to know and understand the importance of 'quality interactions' in the EYFS
Time to share ideas and network with other EYFS colleagues.
For more information contact us here. 
About the Adviser 
Serena Caine – Education Adviser, Services For Education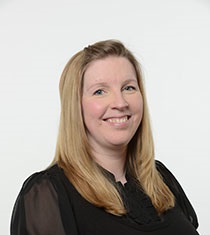 Serena works as an Education Adviser for Services for Education and over the past ten years she has largely worked on EYFS CPD training, School Improvement and Profile moderation. She became an accredited EYFS profile moderator in 2009 and leads a team of 15 experienced teacher based moderators for the EYFSP statutory duty on behalf of Birmingham LA. Serena's began teaching over 25 years ago and has extensive experience, particularly of working with children in the early Years. She firstly qualified as a Nursery Nurse; then completed a BA (hons) and PGCE in Early Years (0-8) and during her teaching career she taught EYFS, Key stage one and two so has a wide breath of experiences. Due to her interest in education research when she was teaching she completed an action research MA in Education which focused on eyfs and assessment.
Serena is extremely passionate about providing all children with quality early years education so that they can build on their strong foundations for future life long learning.