During the course, participants will gain:
A better understanding of the responsibilities of the DSL, the Head Teacher/Principal and the Governing Body
Knowledge of national and local documentation, procedures and requirements for record keeping
Knowledge of multi-agency working including Early Help and Child Protection situations and processes
Knowledge of procedures for dealing with allegations against staff and good practice in reducing the risk of such allegations
Up to date information on issues of current concern, including recommendations from serious case reviews:
Birmingham Local Authority have determined that that best practice for our city would be:
Initially for new DSLs or deputy DSLs – Attendance on 2 day DSL training course
2 years later – attendance on a ½ day update
2 years later – attendance on a ½ day update
2 years later – attendance on a 2 day DSL training course (unless DSL or deputy DSL is confident that they are up-to-date).
In schools in which staff are accessing training, briefings and network meetings regularly and using the procedures in practice on a regular basis the DSL trained staff should continue to attend an update every two years unless they recognise for themselves a need to start again by attending the two day training.However, if your DSL training lapses because you haven't kept your training 'in-date' then you should attend the 2 day DSL training to get 'back on track'. Services for Education remain the preferred supplier, but of course the decision remains with the Head and Governing Body.For more information contact us here or call us on 0121 366 9950."Fantastic two day course for me towards becoming a DSL and supporting my school and the students within it who need reach out. Content rich day and so many more to take away. Invaluable information and certainly has give me food for thought."  Arlene Croydon – Assistant Principal – Cockshut Hill School"This two day course was delivered on line due to the Covid Situation. However, the course was delivered so well by the three presenters at a good pace with adequate breaks that it did not impact on the course experience." Support Service Teacher – Birmingham City Council"I would highly recommend this training to others. The presenters were very knowledgeable and professional throughout. Thank you!" Trust Sports Lead – Leigh MAT"The staff are exceptionally knowledgeable and have real-life experiences to share giving context to the information covered. The organisation of the virtual training was exemplary. Many thanks." SENCO – St. Chad's Catholic Primary School
About the Advisers
Jo Perrin - Adviser, Services For Education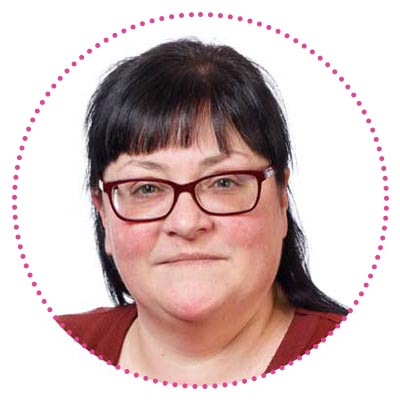 Jo Perrin taught PSHE in schools for over a decade and held the role of Designated Safeguarding Lead and pastoral lead. She currently works as an Education Adviser for Services For Education which allows her to combine her experience in schools with a personal knowledge of childhood trauma as a former foster carer.
In addition, Jo worked as a West Midlands' Adviser for a national PSHE resource, has delivered a presentation to the Sex Education Forum National Members' Event and has created a variety of RSE resources as part of her role for Services For Education.
Jo's advisory experience is not limited to training school staff as she works with non-education based organisations to support them in safeguarding and emotional health and well-being aims and is an affiliated trainer for Mental Health At Work.