Text-based Approaches to Writing: Audience and Purpose at the Heart!

Tuesday 21st Sep 2021
The successful teaching of writing is an intricate process that requires careful thought and in-depth subject knowledge. This course will support staff to improve their subject knowledge, develop their approaches to teaching writing and promote reflection. Using engaging high-quality texts, the sessions will dive deep into evidence-based best practice.
Print This Page
Event Details
Event Details
Day 1: 21 September, 2021
Start time: 09:00 BST
End time: 16:00 BST
Venue: Online
Description
Session One: – will focus on planning writing unit using a high-quality text-based approach, exploring how we can embed writing opportunities right across the curriculum.
Session Two: – will focus on the teaching of GPS in context using high-quality texts, including how to encourage children to use applicable grammatical features to suit the audience and purpose of their writing.
Session Three: – will focus on how to support children to write effectively, making choices as a writer, as well as how to inspire a writing for pleasure culture across school.
For more information contact us here. 
About the Adviser 
Tricia Bunn – Education Adviser, Services For Education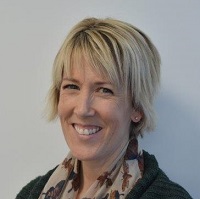 Over a career spanning 20 years, Tricia has been involved in primary Education in a variety of contexts – as a teacher; senior leader; headteacher (within an LEA and within an Academy) and teacher educator. She is an experienced, successful headteacher, having led two schools since 2010. For three years Tricia was Senior Lecturer in Primary Education at the University of Wolverhampton. In this role she was Module leader for English and Lead Tutor for the PGCE. Tricia is part of our School improvement team and is a tutor on the SFE primary initial teacher training programme.
She is the Lead English Adviser and co-leads on our curriculum development programme. Another key part of her most recent work has been embedding an understanding of cognitive theory into CPD, and ensuring this is the basis of work going forward.