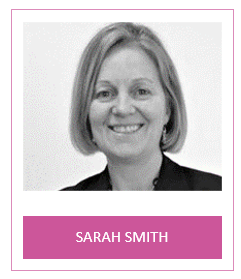 Sarah Smith, Diocesan Director of Education for Birmingham Diocese, has become our new chair.
Sarah Smith became a trustee of the charity –  which employs 250 staff  – in March 2015. In her role at Birmingham Church of England, she oversees 51 Church of England schools across the  diocese. She is also involved in setting up a new secondary Free School and is looking for further free school options for the Diocese.
Previously, she was Executive Headteacher of St John's CE Primary School in Sparkhill, rated 'outstanding' by Ofsted, which she led successfully for eleven years. She has also served as Chair of Birmingham Local Authority Primary Forum, a member of Birmingham School Forum,  and was one of the founders of Birmingham Education Partnership, supporting schools on their journey of school improvement.
Sarah succeeds Martin Chitty as chair of Services For Education who retired as a Trustee in Autumn 2021.
"I have seen at first hand the work of Services For Education – both as a customer of its services but also as head of a school, as a parent and more recently, as a trustee. It is a remarkable organisation teaching music to 38,000 children each week and with an unparalleled range of training courses delivering high quality support to teachers and schools in the city.
"I want to ensure that we continue to offer the best to our schools and the city's children. It's important that schools buy from us at the very best possible price to enable them to deliver for the children and families of the city," she said.
"Services For Education can be proud of its work during the past decade but I am very aware of the inequalities that face the city's children. For instance, learning and playing music should not be a privilege for the wealthy but is something that every child in our city should enjoy both in primary and secondary schools. Families need to think 'this is for us'"