We are extremely excited to announce our virtual festive concerts at Services For Education.
On Saturday 12th December and Sunday 13th December, we hosted two fantastic festive concerts, featuring our amazing ensemble groups, online.
You can still sign up to watch the recorded events.
Charlotte Buxton, Head of Ensembles at Services For Education hosted these events live and we were also supported by the Band of the Grenadier Guards who performed in both concerts.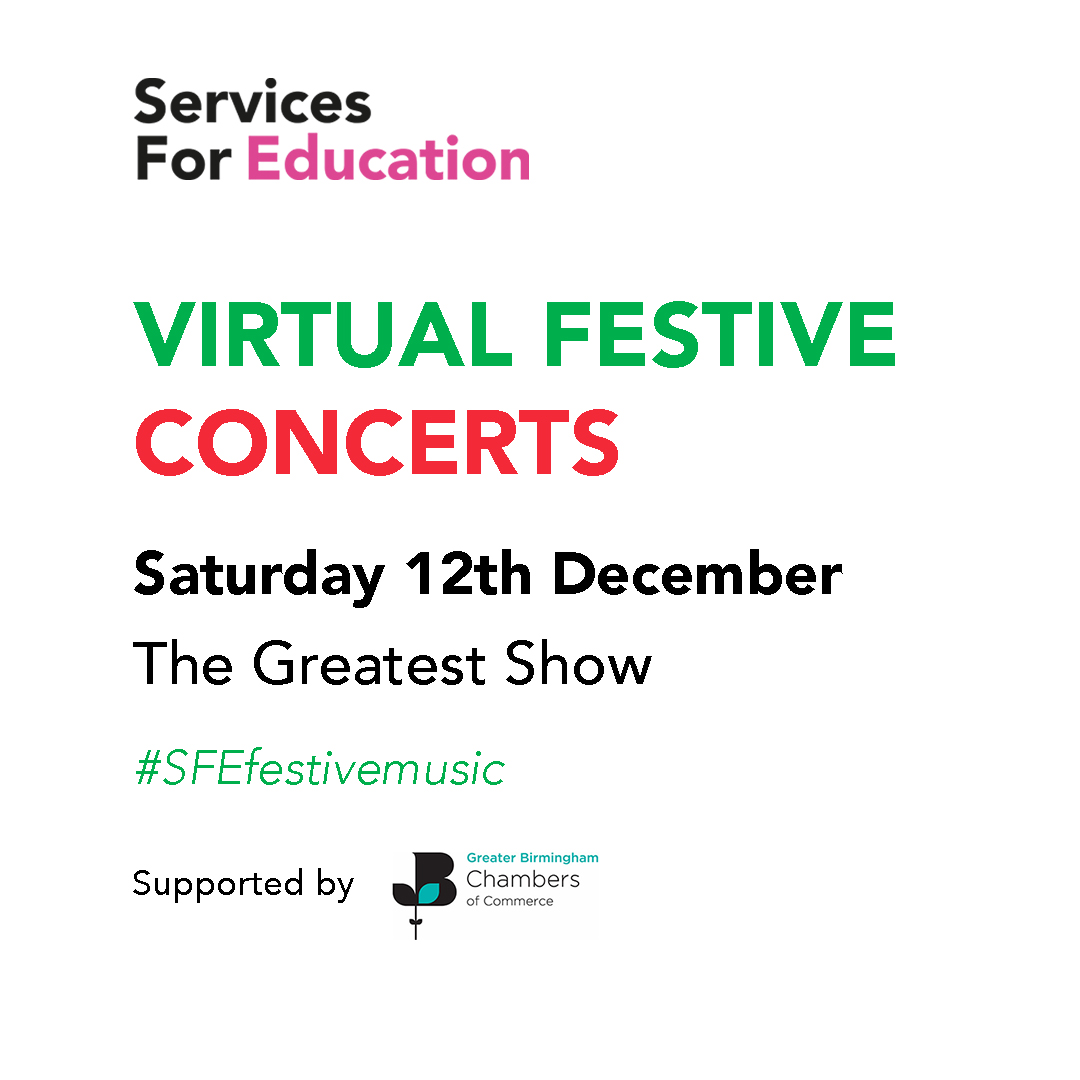 CONCERT 1
The Greatest Show
Saturday 12th December : 7pm – 8.15pm
Performances From:
Jazz Ensemble
Percussion Ensemble
Brass Band
Concert Band
Wind Orchestra
String Sinfonia
Training Guitar Ensemble
Guitar Ensemble
Recorder Ensemble
Concert Orchestra
The Band of the Grenadier Guards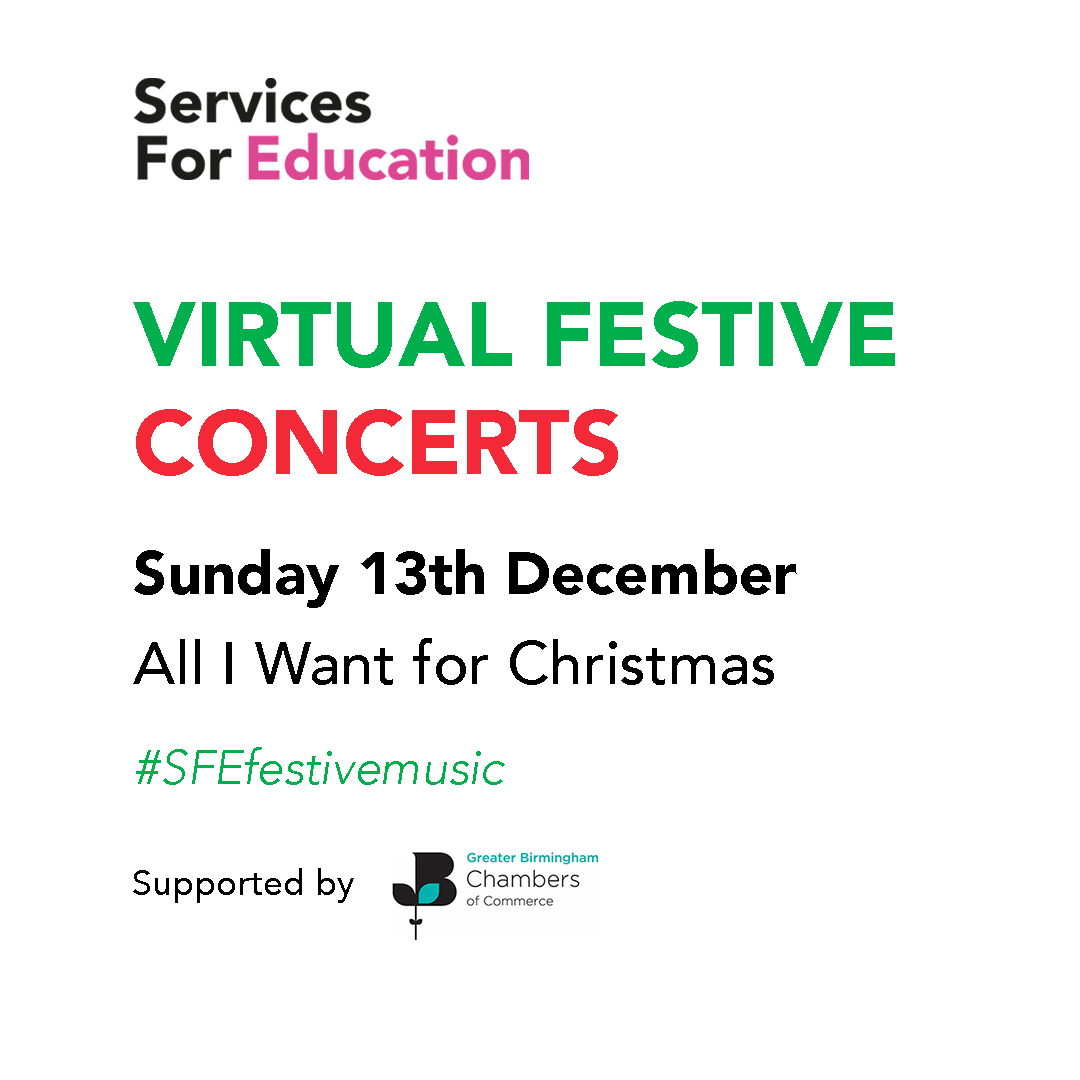 CONCERT 2
All I Want For Christmas Is You
Sunday 13th December : 7pm – 8.15pm
Performances From:
Wind Orchestra
Singers
Jazz Ensemble
Training Percussion Ensemble
Brass Attack
Training Wind Orchestra
Junior String Orchestra
Symphony Orchestra
Guitar Sinfonia
Recorder Sinfonia
The Band of the Grenadier Guards
Concert Orchestra
Massed Central Ensembles
Can You Support Services For Education?
Due to the current situation, we are, for obvious reasons, unable to continue business as usual at Services For Education, but we hope that the hard work our music teachers have put in recently to provide online music opportunities for both our ensemble members and school pupils shines through.
This year, we've been running 20 virtual ensembles, that's 67 sessions per week!
If you can spare the price of what would have been a festive concert ticket, it would make a huge difference to us and the children we support.
We love what we do, especially our musical ensembles for children, but we need your support to keep these going.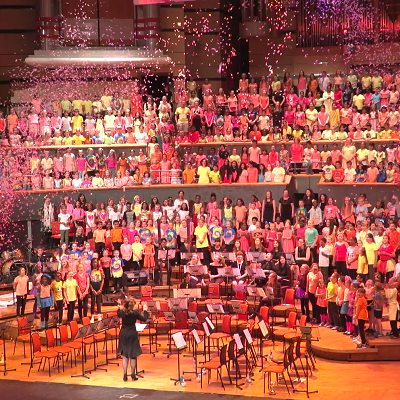 about normans musical instruments
Established for over 60 years, Normans Musical Instruments is a family run business, based in Burton-upon-Trent, specialising in supplying Musical Instruments tailored for Education.
Our warehouse holds thousands of lines to ensure our customers are offered a great choice of products, from all leading manufacturers. We are proud to consider ourselves as a 'one stop shop' for supplying educational instruments worldwide, ensuring expert advice and service is always on hand.
Visit Normans.co.uk and use code SFE5 to save 5% on your order. Every time this code is used Normans will donate 5% of the order value to Services for Education.
about the grenadier guards
The Band of the Grenadier Guards is honoured and delighted to be working alongside Services for Education and its hugely talented staff and students in presenting this Christmas spectacular. The band is steeped in history and has for 335 years served 16 Monarchs, been an integral part of all state and royal occasions including births, funerals, weddings and coronations and perform regularly at events such as The Queen's Birthday Parade, The State Opening of Parliament and Changing the Guard at Buckingham Palace. The band has toured extensively over the years, to places such as Australia and the United States of America and more recently Belgium, Spain and Japan.
The Band of the Grenadier Guards, part of British Army Music, is always looking for talented musicians to call colleagues, with a hugely rewarding career for the right candidates. Further details can be found by following the Band of the Grenadier Guards on social media and by completing the form which can be found here.
Given the current restrictions, we value the opportunity to work closely with the musical stars of the future. The lead up to this event has provided a unique opportunity for us to interact on a virtual level, an opportunity that the band and its members have relished and one we hope to replicate in person as soon as we can.
Finally, all of us from the Band of the Grenadier Guards would like to wish each and every student, staff member and your families a very Merry Christmas and we do hope to meet you all in the New Year once restrictions allow.
our FESTIVE CONCERTS WERE supported by: