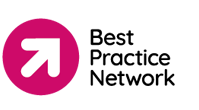 Services for Education are proud to announce that they are now able to deliver the Early Career Framework in partnership with Best Practice Network, one of the UK's leading providers of training.
ECTs from both the primary and secondary sector and their Mentors can now access the ECF programme and Mentor programme with Services For Education, alongside registering with us as your ECT's Appropriate Body on behalf of Birmingham City Council. You can find out more about registering with us here.
Our ECF programme provides the flexibility of face-to-face and online delivery ensuring that your early career teacher and mentor can balance the demands of the programme alongside their school commitments.
Click here to register your ECTs and Mentors with the Dfe
Supporting Early Career Teachers
The Early Career Development Programme has been developed by experienced school leaders and academics to ensure a high quality, supportive induction.
The creators of the programme have carefully considered the demands already placed on early career teachers and developed a programme that will not add to their workload.
Early career teachers are entitled to a funded 10% time away from classroom in their first year and 5% time away from classroom in their second year – the Early Career Development Programme has been designed to be completed entirely within this time off timetable.
Supporting Mentors
The mentor role is key to successful teacher induction and as such mentors will receive access to high quality support, training and ECF materials.
Funding will be provided to cover time-off timetable for Mentors who are being trained. This will total 36 hours over two years (10% time-off timetable in year 1 and 5% time-off timetable in year 2). It is up to the school to appoint a suitable mentor who should have the necessary skills and experience to successfully induct the early career teacher.
The ECF School Dashboard
The ECF School Dashboard is a user-friendly way for Headteachers and Induction Tutors to view all their ECT and ECM registration details, their status on the programme and, importantly, their programme schedules.
Keeping track of this information is fundamental in ensuring that your staff are making the most of their training. The ECF Dashboard enables schools to track who has registered for ECF and view their progress within the programme.