In normal times, our team of 250 people would have been teaching music to 38,000 Birmingham schoolchildren or delivering training to teachers, support staff and governors in schools and at our conference facilities in Aston – helping 570 Birmingham schools to meet national targets.
This though was a pandemic. These were not normal times. But the show had to go on, as Tracy Carlton, Director of Marketing and Business Development at Services For Education, reveals.
The pandemic and lockdowns could have dealt a devastating blow to Services For Education.
We are an organisation that thrives on personal contact – whether teaching music to schoolchildren, organising and hosting concerts and ensembles, delivering healthy living programmes or running safeguarding courses for teachers.
Each involves working directly with our consumers – schools throughout Birmingham and further afield.
And we had great plans for 2020: teaching music to 38,000 children; organising the U.K.'s largest youth proms at Symphony Hall; taking young musicians to the Royal Albert Hall; delivering 190 training courses for teachers in schools and at our conference facilities in Aston – and delivering on year one of our agreed three-year business plan.
But all that changed with COVID-19 and we quickly realised we needed to change and re-engineer our business model.
We needed to act in the short term – to ensure school children could still benefit and participate in music lessons and teachers and schools could continue to participate in our training.
We also had to prepare for whatever shape the subsequent re-opening of schools might take, even though we had no idea when or how that might be.
Led by our Chief Executive Sharon Bell, we set about completely changing our business model recognising that what we once did in person, we would have to deliver virtually.
We also realised that staff who would normally teach in front of an audience, now had to teach in front of a camera.
We recognised that conventional music teaching would not be possible during lockdown and that schools, concert halls and rehearsal rooms would be closed. So our Music Service embarked on a major programme of teaching music remotely, producing videos, utilising online video conferencing via an online teaching platform – and obtaining consent for online teaching from children's parents and carers.
In fact, we recognised too that despite the challenges, lockdown was also presenting us with an opportunity – to accelerate our three-year plan to develop the country's largest on-line music education resource.
What we scheduled for development by end-2023 was launched in May 2020.
'Services For Education's Music Online Educational Resource' is a totally new platform developed by our in-house team to support schools and pupils during and post-lockdown, accessible to subscribers via a User/Password portal, delivering 800-plus video tutorials and 380-hours of tuition.
In ten-weeks of the first lockdown:
540-hours of recording were undertaken
450 totally new music training videos were produced
197 music teachers performed
144-hours of editing was undertaken in-house
The Resource, www.sfeonline.co.uk, was offered to 410 schools with 229 schools subscribing in the first two weeks alone providing a valuable resource to those unable to access online 1:1 or group lessons.
In addition, more than 3,300-hours of online teaching were undertaken by end-June and seven weeks' worth of class primary lessons were recorded.
Meanwhile, The Birmingham Youth Proms – normally involving 3,500 instrumentalists and singers, aged eight to 18 – was transferred online. It was sad of course, that children would miss out in one of the big moments in their lives: taking to the stage at Symphony Hall to perform before an audience of 8,000.
So our Music Service decided the show must go on, on-line, with four evenings of concerts PLUS, for the first time, four day-time masterclasses.
The concerts in the Virtual Youth Proms Festival, held on successive nights in July, included 30 new performances streamed live with each concert opened by the Musicians of the Royal Marines Band Service who also appeared with young musicians for six collaborative performances.
So successful was the Festival, that similar online concerts were held in December and in Spring 2021. In total, so far, we have had over 6,000 views.
Similar challenges faced our School Support Service that transferred all courses online, reaching over 1,900 delegates remotely in the year. In normal times, course and training would be delivered in schools and at our conference facilities but again, that was not possible. And the pandemic and lockdown also threw up new challenges and requirements. We are proud though that lockdown saw us…
Develop new training to meet the emotional and mental health issues affecting children and young people.
Meet the significant rise in requests for safeguarding training.
Provide new support on how schools could adapt their curriculum to support children returning after lockdown.
Deliver bespoke consultancy for teachers/school leaders.
Provide reading and maths training for teaching assistants to support children significantly impacted by lockdown.
Produce 100s of free resources for parents and teachers.
Maintain our reputation for high quality professional development gaining praise for the effectiveness and level of interactivity of our new delivery.
Our online offer also extended our reach with delegates joining from across the country, and not solely Birmingham. We now have our first overseas customer.
We have also had to protect our financial operations.
Our income levels were significantly impacted – but every colleague contributed to us navigating the storm. The furlough scheme protected jobs longer-term, whilst those still working, agreed to a three-month reduction in hours and pay. Close financial control continues to be essential.
We also invested in technology to enable our colleagues to work from home.
The past 12 months have been a revelation as to how we could adapt and change. We have our eyes on the 'now' and on the future as we implement our 'Emerging Stronger' recovery plan.
We need to continue to deliver an offer that is safe to students and staff. We take very seriously our work and support in a 'Covid-19 safe way'.
Every organisation faces challenges. We have learned that extreme adversity can accelerate beneficial change. We are more agile as a result – and in achieving that, we ensured that the show would go on.
About the Author
Tracy Carlton – Director of Marketing & Business Development, Services For Education 
Tracy joined Birmingham-based education and training charity Services For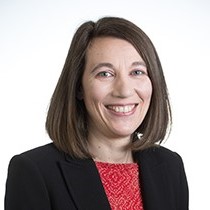 Education in 2017.
Before that she was Director of Marketing, Europe for Keypath Education which works with universities to create online degree programmes. She was also Director of Marketing and Student Recruitment for the University of Leicester where she was responsible for a team of 100 spanning marketing, student recruitment, outreach, PR and design.
Services For Education brings music and learning to life. Employing more than 200 staff, each year it teaches music to 38,000 Birmingham children and delivers expert training and development to teaching and school support staff.