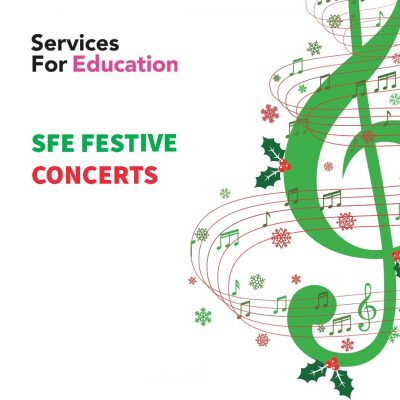 Eight SFE Central Ensembles are taking to the stage this December to showcase the culmination of their work in their weekly rehearsals with the support of dedicated, specialist tutors and conductors.  
Despite the challenges of continuing music making during the pandemic, our young musicians continue to produce high quality performances on some of the best stages in the West Midlands and, when it comes to Symphony Hall, the world. This is in no small part due to the perseverance and determination of both staff, young musicians, and their families during the most difficult of times.  
Our challenge on emerging from the pandemic is to engage as many young people as possible in ensemble opportunities. In 2021-22 we mobilised 75 new school-based ensembles taking place either before, during or after the school day in partnership with host schools. 
This allowed c. 2000 young people to engage with ensembles that they hadn't done pre-pandemic.  This has continued into this academic year and we're now seeing our school-based ensemble members join the ranks of our Central Ensembles.  
As well as traditional orchestras and winds bands we have opportunities for and showcase everything from recorders to sitars and guitars to steel pans showing the breadth and diversity of Birmingham.  
We see our ensembles as an extension to weekly music lessons.  SFE provides tuition to approximately 36,000 young people across the city each week. Music education is a vital and valuable subject contributing towards a child's overall learning and development.
It has the power to combine the creative, physical, intellectual, and emotional parts of the brain. Music also embeds the behaviours young people need to take their place in an ever-changing world. 
The first concerts in the 2022-23 SFE Ensembles' calendar are on Saturday 10th and Sunday 11th December at the Elgar Hall, University of Birmingham.   Tickets are available via Eventbrite. 
Venue: UOB Elgar Concert Hall
Date: Saturday 10th December 2022
Time: 7.00pm 
Ensembles performing:  
Azaad Dhol Group

 

​​​​Training Percussion Ensemble

 

Guitar Ensemble

 

Birmingham Schools' Singers

 

Wind Orchestra

 
Price: £13 (£7.50 Concession) 
Book here: SFE Festive Concert 1
Venue: UOB Elgar Concert Hall
Date: Sunday 11th December 2022
Time: 6.00pm
 
Ensembles performing: 
Percussion Ensemble

 

Guitar Sinfonia

 
Concert Band

 

Symphony Orchestra

 
Price: £13 (£7.50 Concession) 
Book here: SFE Festive Concert 2
SFE Central Ensembles cater for intermediate to advanced musicians from across Birmingham, rehearse weekly during term time and are free to attend.   
For further information about the opportunities on offer to the young people of Birmingham, please visit www.servicesforeducation.co.uk/central-ensembles/ or email ensembles@servicesforeducation.co.uk