In this blog, Jo Perrin delves into Homophobia, Biphobia and Transphobia, alongside what we need to notice and do in our settings to be genuine allies.
The government has announced it is bringing forward its review into the statutory Relationships, Sex and Health Education guidance.
In itself that is good news – reviewing and updating guidance is necessary.
However, the slight dark cloud is the reason why this review might have been brought forward.
News headlines such as "Isle of Man school got death threats after false sex education reports" (The Guardian 22/03/23) or the MP Miriam Cates who spoke in the House of Commons in March 2023 stating that children were being taught "graphic lessons on oral sex, how to choke your partner safely and 72 genders," demonstrate the concern whipped up in the media about RSHE lessons.
Few of the sensational news stories were based on any factual evidence of lesson content taught. 
A lot of the recent media coverage has concerned teaching about LGBTQIA+ relationships and a lot had overtones of the "concerns" (read phobic-concerns) that were raised prominently in the media but also via protests outside of school gates when the RSHE guidance was first published.
Homophobia, Biphobia and Transphobia are present in society and it is our role to present facts to our school communities and to counter any negative stereotypes and phobias we come across. 
So what exactly is Homophobia, Biphobia and Transphobia?
A phobia is a fear or intense dislike of something.
Read that again… we are talking about one group of people who has such an intense dislike or even fear of how another group of people live their lives.
That's why it makes good media coverage as it feeds into pitting one group of society against another, often without factual base. 
Homophobia, transphobia and biphobia are terms used to describe prejudice or negative attitudes, beliefs or views shared about people who are or are perceived to be lesbian, gay, trans or bi.
There are other terms under the LGBTQ+ umbrella community that might provoke phobic responses too – such as acephobia describing attitudes towards asexual (ace) people.
Safeguarding is about feeling safe as well as being safe – so working to eliminate these attitudes and behaviours in our setting is key. 
So what do we need to notice and do in our settings to be a genuine ally?
It isn't enough to have a policy that says we don't tolerate these behaviours.
We need to be actively "anti". 
Is it bullying?
The  Anti-Bullying Alliance define bullying as  'the repetitive, intentional hurting of one person or group by another person or group, where the relationship involves an imbalance of power. It can happen face to face or online'.
So this behaviour can be bullying – and we need a robust system to react and eliminate it.
However, some young people might use language in a pejorative way which is not supportive of the LGBTQ+ community, but may not be intentionally bullying.
They may be repeating something they have previously heard and may not have considered the meaning and how it might feel to a person who identifies as LGBTQ+ – so education, as always, is crucial. 
I think we are generally getting much better at the overt behaviours, the in-public name calling, the derogatory comments said to someone's face, the hostile questioning of someone's lifestyle. This should also include behaviour towards a child whose family members are LGBTQ+ or perceived to be so.
In its most serious form, we obviously react to the unwanted physical contact, the violence to people or property.
This phobic behaviour can be verbal, in writing or on social media. 
"Microaggressions"
Sometimes the actions and words are more subtle.
In the same way that for racial harassment we now talk of "microaggressions" (a subtle but offensive comment or action, that is unintentionally offensive or unconsciously reinforces a stereotype), we also need to start to notice these comments and actions towards the LGBTQ+ community.
Once we've noticed, we need to ensure our policies and practice support the "victim" – again borrowing language from other aspects of safeguarding, when talking of Sexual Violence and Sexual Harassment in schools and colleges we have looked at language: it's not "banter", "having a laugh" or "boys will be boys".
The same principles apply here and we have a duty to ensure our staff know that. That is how we can actually be "anti" homophobia, biphobia, transphobia and acephobia. 
Here are a few examples of possibly more subtle homophobia, biphobia, transphobia and acephobia.
Perhaps you can share these more widely with your staff to start the conversations about what we notice collectively, and what we act upon and how? 
"Joking" that something is gay when meaning it is negative in some way (i.e. those old, non-fashionable trainers are "gay") 

 

Saying "you don't look trans" and presuming that is a compliment (it implies being trans is shameful and that the aim should be to not look "trans" and instead conform to heteronormative gender expectations of beauty)

 

Heteronormative comments (assuming someone is heterosexual) such as asking a woman if she has a boyfriend or husband

 

"Joking" with a bisexual person saying things like "you're just greedy"

 

Making comments about someone who identifies publicly as LGBTQ+ such as "you don't look gay" 

 

Not letting a trans person use the toilets of their gender identity

 

Patronising someone who is asexual by saying "you haven't met the right person yet, you will" as this presumes everyone needs to be in a relationship to fit into society.

 

Someone makes a compliment to someone of the same gender, followed by saying "don't worry I'm straight"

 

Referring to a trans man as "she" deliberately or refusing to use the "they/them" pronouns to a non-binary person who has expressed preference for this

 

Telling a bisexual person to "make your mind up" as this suggests bisexuality isn't a true sexual orientation

 
Through having these discussions, we can start to identify these phobias more succesfully and support our children appropriately. 
If you would like some more help on how to support children and create an inclusive LGBTQ+ environment in your setting, our safeguarding advisers can provide bespoke support. Please contact us at safeguarding@servicesforeducation.co.uk 
Or, if you are a member of our safeguarding subscription, you will find a great resource (one-minute-read) and webinar on this topic in the members area.
About the Author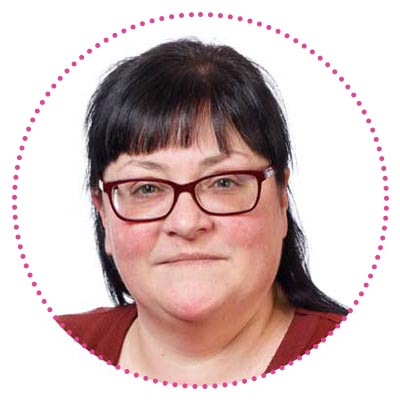 Jo Perrin - Adviser, Services For Education
Jo Perrin taught PSHE in schools for over a decade and held the role of Designated Safeguarding Lead and pastoral lead. She currently works as an Education Adviser for Services For Education which allows her to combine her experience in schools with a personal knowledge of childhood trauma as a former foster carer.
In addition, Jo worked as a West Midlands' Adviser for a national PSHE resource, has delivered a presentation to the Sex Education Forum National Members' Event and has created a variety of RSE resources as part of her role for Services For Education.
Jo's advisory experience is not limited to training school staff as she works with non-education based organisations to support them in safeguarding and emotional health and well-being aims and is an affiliated trainer for Mental Health At Work.
Do you have a specific safeguarding issue in your school?
Our expert advisers can provide in-school visits to deliver sessions on any specific safeguarding issues that are relevant to your setting.
We will work with you to understand your exact requirements.
Get in touch with us today if you'd like to discuss bespoke Safeguarding training for your school.
find out more