Key principles in safeguarding and child protection
These sessions are ideal for whole staff groups and enable schools to meet the requirement of annual safeguarding training for all staff. Inclusion of any particular issues can be agreed, and the tailored sessions can be a half day or a twilight. The basic session content is:
The difference between "child protection" and "safeguarding"
Categories and prevalence of abuse
Noticing signs and symptoms of abuse and neglect
How to respond to disclosure; reporting, recording and referring
Current issues for concern
Safer working practices for all staff
Responsibilities, both nationally and locally
Wider safeguarding topics
Additionally the safeguarding team can provide individual training on the range of topics covered by Keeping Children Safe in Education:
Bullying
Child Sexual Exploitation
Child Criminal Exploitation: County Lines; knife crime
Contextual safeguarding
Domestic Abuse
Faith abuse
So called 'honour based abuse (including Female Genital Mutilation and Forced Marriage)
Parental mental health
Peer on Peer Abuse
Sexual Violence and Sexual Harassment; Upskirting
Substance misuse
In-house DSL and Safer Recruitment training
We are able to deliver the following centre-based courses for groups of your staff in your own setting.
Two day DSL training for those new to the role
Half day DSL update
One day Safer Recruitment (accredited)
This can be a more cost effective way of training larger groups of key staff, than paying for individual delegate places, and ensures that all your staff hear the same message at the same time. It also enables the sessions to address any specific issues for your school or setting, and for delegates to consider how to implement the learning within your organisation.
For more information contact us here.
"I asked Sandra Passmore to deliver a session on Safeguarding responsibilities for senior managers to our Board of Directors on October 3rd 2019. The course was really well received by everyone, and what was particularly memorable was the fact that Sandra had obviously done some preparatory reading on our organization in advance. The result of this was that she was able to provide relevant context to some of the points, rather than simply dealing with the theory. I would strongly recommend Sandra for this kind of session in the future."
Nick Loveland, Chief Operating Officer, THSH
"Jo Perrin did an outstanding job of delivering our DSL top up training. For this in-house session, we had a diverse team of staff with very different roles, all to do with safeguarding and Jo ensured that the full team were fully versed in changes, priorities and legalities. The session was engaging and very thorough. It inspired reviews of how we could build in tweaks into our practice and areas for us to have further discussion, with everyone being well informed. Jo was very approachable and knowledgeable and her training was excellent. Thank you!"
Jennie Howes, Assistant Headteacher, Moseley School
About the Advisers
Sandra Passmore – Adviser, Services For Education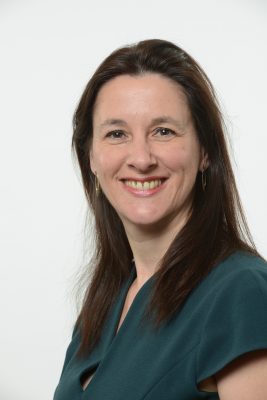 Sandra is a Senior Adviser in the School Support Service and has extensive experience in safeguarding, health and wellbeing and evidence based practice. She has worked nationally with key government departments (Departments of Health and Education) to help shape strategy and policy whilst still retaining the focus on working for the best outcomes for children and young people.
She has a PhD on the psychology of health related choices which has informed the development of award winning, evidence based programmes such as Health for Life in primary schools and Health for Life in nursery schools which have been proven to have a sustainable impact on improving the health and wellbeing of children and families.
Sandra has for many years been a lead in developing and delivering the DSL (Designated Safeguarding Lead) training that trains and supports all headteachers, senior leaders and other staff. She has been pivotal in expanding the remit of the safeguarding work to also include issues such as domestic abuse and sexual violence and harassment within the education context.
Sandra's passion for improving the lives of children has lead her to develop work within Public Health and managed RCT (Randomised Control Trials) on the effectiveness of interventions such as the daily mile. She is also working with colleagues both locally and nationally to reduce health inequalities in children both in early years and primary schools. Additionally Sandra has written books for teachers and pupils as well as peer reviewed academic journal papers.
Jo Perrin – Adviser, Services For Education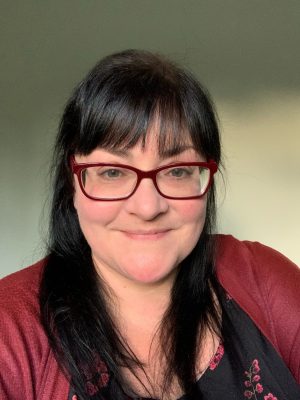 Jo Perrin taught PSHE in schools for over a decade and held the role of Designated Safeguarding Lead and pastoral lead. She currently works as an Education Adviser for Services For Education which allows her to combine her experience in schools with a personal knowledge of child protection and childhood trauma as a foster carer.
In addition, Jo worked as a West Midlands' Adviser for a national PSHE resource, has delivered a presentation to the Sex Education Forum National Members' Event and has created a variety of RSE resources as part of her role for Services For Education.
Jo's advisory experience is not limited to training school staff as she works with non-education based organisations to support them in safeguarding and emotional health and well-being aims and is an affiliated trainer for Mental Health At Work.
How does pricing work?
Because this offer is bespoke, our prices vary to reflect exactly what you and your school need. However, please see the table below for our indicative structure for 2020/21.