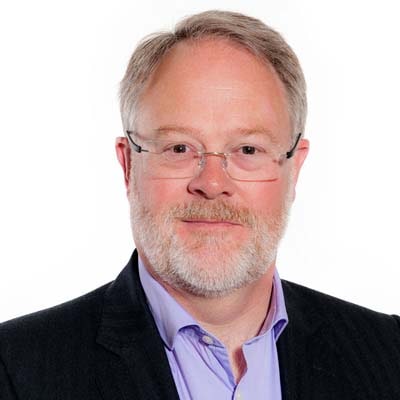 Martin Chitty, Chair of Birmingham-based Services For Education, is retiring from the role after nine years in office.
Mr Chitty, a partner with Gowling WLG, was a founder Trustee in 2012 of the charity which brings music and learning to life.
Today, Services For Education teaches music to some 38,000 children a week and delivers a comprehensive programme of professional development and school improvement for teaching and support staff, middle and senior leaders, and governors across the early years, primary and secondary phases.
Services For Education was formed out of Birmingham City Council's Education Department in 2012 to become an independent charity with the goal of expanding its operations and resources to increase its services and support more children and schools in the city and has recently expanded its remit to support disadvantaged young people and adults.
Since then, it has taught music to an estimated 400,000 children as well as delivered nearly 2,000 training courses in subjects ranging from safeguarding to healthy lifestyles.
"It has been an enormous privilege to chair an organisation that contributes so much to so many people in Birmingham – and has been fundamental in encouraging an interest in music," said Mr Chitty.
"I am particularly proud of the work delivered by our 250 staff who work tirelessly to support children, teachers and schools in the city and beyond.
"The last 12 months in particular have been very challenging, but our staff and leadership team have shown great resilience, perseverance and ingenuity. Far from reducing our services, we have increased them and whilst challenges remain, we are well placed to meet the city's needs in the future.
"Retiring after nine-years' service is recommended practice and in accordance with the Charity Governance Code and I wish my successor and fellow trustees continuing success in enabling the organisation to develop further," he said.
The charity, which has an annual income of around £7m, is supported by The Arts Council, charitable donations and commercial operations.
Sharon Bell, Chief Executive of Services For Education, paid tribute to Martin Chitty.
"It has been a privilege to work with Martin during my 18-months as Chief Executive. His support, enthusiasm and wise counsel for the organisation and all of our staff have been fundamental in enabling us to grow and develop including 12 of the toughest months we have experienced. As our first chair, he has made a significant contribution to the charity," she said.
Mr Chitty will be succeeded by Sarah Smith, Director of Education at Birmingham Diocesan Multi-Academy Trust. Separately, the charity is also appointing additional trustees as part of a programme to further reflect the interests and diversity of the city.