As we enter Great Big Green Week, Chief Executive of Services For Education Sharon Bell, reflects on our environmental impact, how it has changed since the pandemic and our continued commitment to change in the future.  
In November 2021, the eyes of the world focused on Glasgow and the COP 26 Summit.
The size and scale of the challenge ahead was highlighted, as was the need to act now.
As I listened to events during that week, and discussed with other business and charity leaders, we shared the concern that the size and scale of the issue, meant that there was a risk of feeling paralysed and doing nothing – and yet, it was more important to start somewhere.
Services For Education is a charity which delivers music lessons and training and consultancy services, across Birmingham and beyond.
As we have reflected on the sustainability agenda, we have noticed that we have taken a number of steps, whether intended to or not, that have had a positive impact on our carbon footprint.
Our response to Covid-19 will have accelerated some of these which include a reduction in printed brochures sent to schools; a higher proportion of training being delivered virtually, with all delegate packs distributed electronically; a higher proportion of home working and closing our premises between Christmas and New Year.
Where do we go from here?
We are currently in the national Great Big Green Week – which is important for ongoing awareness raising and understanding.
Our own SFE Green Week in July 2022 had a similar aim – but was also intended to establish a benchmark, particularly focusing on our carbon emissions generated from delivering our services.
We are acutely aware that delivering across Birmingham and beyond has an impact – but now with data collected as at July 2022, we can make a comparison at the same point in 2023.
The mileage factor has been a key consideration in our timetabling for 2022/23 (as we seek to reduce cross City journeys), and we have been asking our customers to support this by incentivising them to place their orders earlier.
Of course, our impact on the planet is about much more than mileage – we are considering the location of large-scale training events to ensure good public transport options, our supply network, and in time our disposal of assets.
We have recently introduced a Cycle to Work scheme, knowing that some colleagues have been looking at how to build this form of travel into their week.
There is much to be done, but as we look forward at Services For Education, we want the sustainability agenda to be a key part of our thinking from the outset – and we look forward to developing the conversation with our customers and suppliers.
---
About the Author
Sharon Bell – Chief Executive, Services For Education – @sharonbellSFE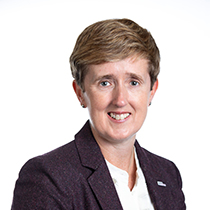 Sharon Bell joined Birmingham-based education and training charity Services For Education in 2019.
For nearly four-years, she was Group Vice-Principal (Commercial and International) at WCG (Warwickshire College Group) which comprises seven further education colleges in Warwickshire and Worcestershire.
She was also College Director for two of the colleges in the Group – Pershore and Malvern Hills. Previously, she was Associate Director for the Careers and Employability Service at the University of Nottingham.
Services For Education brings music and learning to life. Employing more than 200 staff, each year it teaches music to 38,000 Birmingham children and delivers expert training and development to teaching and school support staff.