Services For Education, the award-winning nationally recognised education and training charity, based in Birmingham that employs nearly 250 people, has appointed a new Chief Executive.
Sharon Bell succeeds Martyn Collin who is retiring after seven years' service with the charity – which was established in 2012.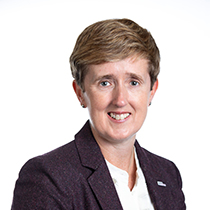 Sharon Bell joins Services For Education after nearly four-years as Group Vice Principal (Commercial and International) at WCG (Warwickshire College Group) which comprises seven further education colleges in Warwickshire and Worcestershire. She was also College Director for two of the colleges in the Group – Pershore and Malvern Hills. Previously, she was Associate Director for the Careers and Employability Service at University of Nottingham.
Martin Chitty, Chair of the Trustees of the charitable trust, said: "We are very grateful to Martyn for his huge contribution over many years. He has been untiring in his support and enthusiasm for Services For Education and as our CEO, has extended our range of services and enabled us to respond to what is a challenging environment.
"We are delighted to have secured Sharon Bell as our new CEO. She brings huge commercial experience having started her career as a chartered accountant and then working in the aviation sector. She brings extensive experience of HR and learning and development as well as working in the education arena. Her expertise and leadership will be hugely valuable as we develop our reach and services both within Birmingham and the West Midlands and further afield.
Established in 2012, Services For Education has an annual turnover of nearly £8m and is part-funded by the Arts Council, England. Its Music Service is one of the largest in the country – working with nearly 400 of the city's schools and teaching music to 38,000 children. Its School Support Service provides expert and professional training and development to teaching and support staff in some 520 schools in Birmingham and the West Midlands.  The charity was recently judged overall winner in the Excellence in Training & Education category of the 2019 Greater Birmingham Chamber of Commerce Awards.
Mr Collin said: "It has been a privilege to work with such a talented team since the charity was formed seven years ago. During that time, we have significantly grown our offer to schools throughout the region – as well as introducing more than 120,000 children to the world of playing music together.
"We have also extended our training and support services to schools, teachers and senior leadership teams in Birmingham and beyond and become known for our work in safeguarding, mental health and wellbeing and providing bespoke school improvement consultancy. I am also delighted that in recent years our work has been independently recognised by our peers and award judges – recognition that reflects the charity's talented and dedicated staff."
Ms Bell, who also recently became Chair of Trustees of Renew Wellbeing – a charity that connects churches and local mental health professionals to create pop up café spaces – said:
"I am looking forward immensely to leading the team at Services For Education in the years to come.
"As an award-winning charity, we have a pivotal role in fostering an enthusiasm and love for music in our young people – and have the privilege of working with teachers and senior leaders from across Birmingham and further afield in supporting their professional training and development. As I have spent time with colleagues, their dedication, enthusiasm and passion for their work has shone through which provides a firm foundation for an exciting future."