Services For Education are proud to announce that they are now able to deliver the ECF; this is wonderful news for Birmingham schools and academies!
ECTs from both the primary and secondary sector and their Mentors can now access the ECF programme and Mentor programme with Services For Education, alongside registering with us as your ECTs' Appropriate Body on behalf of Birmingham City Council. Our ECF programme provides the flexibility of face-to-face and online delivery ensuring that your early career teacher and mentor can balance the demands of the programme alongside their school commitments.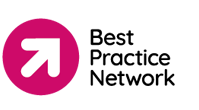 Working in partnership with Best Practice Network, one of just six nationally approved ECF providers, Services For Education's School Support Team are thrilled to be able to further support ECTs and Mentors across the city and beyond. Best Practice Network is one of the UK's leading providers of training, who share a vision closely aligned to ours – both Best Practice Network and Services For Education have the same desire of every practitioner… that every child, regardless of their background, should benefit from an excellent education.
With over 10 years of experience working with newly qualified teachers, early career teachers, mentors and school leaders, our School Support team are best placed to provide the guidance, counsel and exceptional training needed by our next generation of education professions to ensure that our children our taught by the best, to be the best!
As teacher recruitment and preparations for September 2022 become an increasing focus for school leaders, allow Services For Education to alleviate some of that pressure by registering your ECT and ECT Mentor with us for both ECF and Appropriate Body provision. Simply select Best Practice Network on the DfE portal and choose 'Services For Education' as your delivery partner.
We look forward to working with you.
For further details visit our dedicated webpage here: www.servicesforeducation.co.uk/nqt-ect-support/ecf/