A school head teacher, the chair of an influential think-tank group, and a senior policy advisor to Defra, have been appointed as trustees at Services For Education, the Birmingham-based charity that brings music and learning to life.
The three new trustees join seven others at the award-winning charity which employs 250 staff, teaches music to 32,000 children a week in Birmingham and delivers professional development and school improvement for teaching and support staff – as well as creating and delivering several innovative programmes to improve the lives and lifestyles of adults and children.
The three new trustees include Jamie Barry, Head Teacher of Yew Tree Primary School in Walsall. Mr Barry started his teaching career in Birmingham and has more than ten years of headship experience in academy and maintained schools in three different local authorities. He is a former Branch Secretary of the National Association of Headteachers and has gained an NPQH (national professional qualification for headship) as well as currently studying for NPQEL (the national professional qualification for executive leadership).
Dr Peter Borg-Bartolo is the current Chair of The Lunar Society, the Birmingham-based forum that influences change through focusing and informing debate, linking social, economic, scientific and cultural thinking, and catalysing action on issues critical to the common good. After a wide-ranging career in medicine, including 34-years as a general practitioner in Birmingham, he is now Senior Clinical Mentor with NHS Birmingham and Solihull Integrated Care Board (ICB) and a Fellow of the Royal Society of Medicine.
Dr Jory Debenham has worked in music education for more than 25 years as a private instrumental teacher, examiner and university lecturer, alongside roles in corporate communications, investor relations and government policy. She is currently a Senior Policy Advisor for Defra – The Department for Environment, Food and Rural Affairs – as well as being a committed instrumental teacher and assessor.
The Chief Executive of Services For Education, Sharon Bell, said the three new trustees would play an important role in supporting the development of the charity which has significantly increased its work supporting schools and communities.
"We have a commitment to Birmingham and the West Midlands and further afield by fostering a love of learning and the arts, providing inspirational and innovative learning to improve educational attainment and wellbeing – particularly for disadvantaged groups – as well as improve life opportunities for everyone by connecting healthy living, education, and lifelong learning," said Sharon.
"Our board of trustees now better reflects the skills and contacts we need as a charity in order to support the city-region and I look forward to working with them."
Services For Education has an annual income of around £7m and is supported by The Arts Council, charitable donations and its commercial operations.
ENDS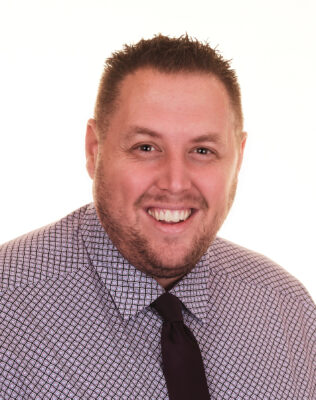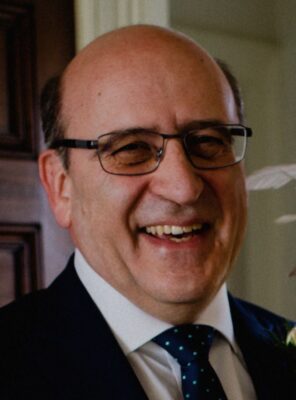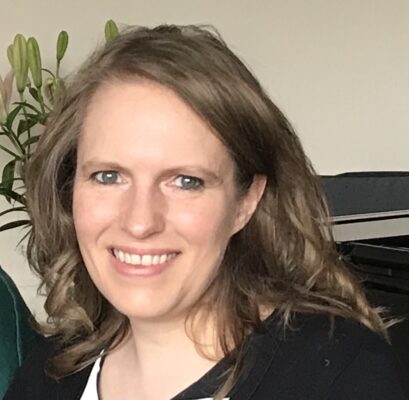 Left to right – Jamie Barry, Dr Peter Borg-Bartolo and Dr Jory Debenham
For further information on Services For Education:
Public and media relations for Services For Education:
David Clarke
E: david-c@clarke-associates.co.uk
M: 07808 735255
Mark Whitehouse
E: markw70@mywhitehouses.co.uk
M: 07764 145698
About Services For Education:
An education and training charity based in Birmingham, Services For Education brings music and learning to life.
Services For Education employs more than 200 staff delivering music tuition to children, and expert training and development to teaching and school support staff. It has annual income of £7.2m (Y/E August 2021). Part-funded by the Arts Council, England it also has its own fund-raising and subsidised commercial operations.
Services For Education's School Support Service provides expert training and development to teaching and support staff in nearly 600 schools in the West Midlands and increasingly across England, to improve practice and ensure teachers are best equipped to respond to developments in curriculum and policy. As a leading provider of safeguarding education, Services For Education works with 400 schools delivering training in-person and on-line. It also delivers innovative programmes to support the physical and emotional health of children and young people through Health for Life and other community-based activity.
Services For Education's Music Service, one of the largest in the country, works with 93% of Birmingham schools and each year teaches music to nearly 32,000 children – as well as running 97 free ensembles. It provides 27,000 musical instruments free-of-charge so all children have access to playing and enjoying music together and its Youth Proms at Symphony Hall give 4,000 young musicians the opportunity to perform to an audience of more than 10,000. It also runs music schools, has a world music department, provides private music tuition to all ages as well as working with partners to deliver music and choral opportunities to disadvantaged and vulnerable groups. Its award-winning Online Music Educational Resource was completed and launched free to schools in 2021 to appeal to a young IT-connected audience attracted to learning online and to complement traditional tuition.
Awards  
Services For Education has been recognised regionally and nationally for its work:
Asian Business Chamber of Commerce Awards:
2022: Outstanding Charity of the Year (winner)
Bett Awards:
2022: Transformational Impact (finalist)
Birmingham Awards:
2021: Excellence in Education (finalist)
2018: Contribution to Education (winner)
Birmingham Post Business Awards:
2018: Not-For-Profit Organisation of the Year (finalist)
The Charity Awards:
2022: Arts, culture and heritage (winner)
Education Awards:
2021/22: Transforming lives through partnerships (finalist)
2019: Outstanding Contribution to the Local Community (winner)
Educational Resources Awards:
2019: The Educational Book Award (finalist)
Greater Birmingham Chambers of Commerce Annual Awards:
2021: Excellence in Contribution to the community (finalist)
2021: Excellence in Training and Education (winner)
2020: Excellence in Sales & Marketing (finalist)
2019: Excellence in Training & Education (winner)
2018: Excellence in Training & Education (finalist)
Music & Drama Education Awards:
2022: Excellence in Primary/Early Years (Highly Commended)
2021: Outstanding Music Education Resource (winner)
2021: #Goldstars Awards
2020: Excellence in SEND (finalist)
West Midlands Tech Awards:
2021: Innovation in Education (winner)
Services For Education's Annual Review for 2022 is available here.
Issued on behalf of:
Services For Education
Unit 3 Holt Court
Holt Street
Birmingham Science Park
Aston
Birmingham B7 4AX