'Vulnerable children' is a term that you may hear often in any education setting and has been one of the buzz phrases of recent years- but do you and your staff have a true understanding of what this means and what it means for the children in your care?
The No Child Left Behind report of 2020 defines vulnerable children 'as any child at greater risk of experiencing physical or emotional harm and/ or experiencing poor outcomes because of one or more factors in their lives'. These children can come from a wide range of backgrounds and contexts and will have a vast range of past experiences, which may themselves have a significant impact on the children's emotional health, brain development, attachment and relationships and their ability to learn.
Vulnerability can be caused by many different factors, including but not limited to poverty or financial struggles; disabilities, medical or health issues; familial mental health, drug or alcohol issues; living within the care system or a history of abuse of any kind. A vast number of children living in these vulnerable categories will require additional support as part of their school journey. This may be support with learning, attendance, building relationships or behaviour, but in order to provide the best support for these children, schools need to first identify who falls into these vulnerable categories and why.
So why is it important that we identify these children within our settings?
Research done into vulnerable children and adverse childhood experiences (ACEs) shows that to ensure children receive the best start in life- they must live in environments that nurture and protect them from risk and it has been proven that children who fall into these 'vulnerable' categories are more at risk in their everyday lives.
These risks can vary massively and, although are not always a certainty, will most likely increase the likelihood of them falling risk to serious and dangerous situations, including gang crime, drug or alcohol dependency, child sexual or criminal exploitation (CSE/CCE) or further abuse. Many of these vulnerable children will be easily identifiable within your setting- they may have noticeable behaviour issues, be under Child in Need or Child Protection plans or be young carers, but many of these children do not stand out at all and will blend into the general population of your setting. It is essential that these 'invisible' children are supported just as well as those with more obvious needs, as the risk can be even greater if issues go unnoticed.
For vulnerable children, school is often a protective factor, providing stability, warmth and people who care about them and their wellbeing. By knowing who these key individuals are, the setting is therefore able to tailor the support offered for a greater positive impact on the child. If adults within a setting do not have a clear grasp of the background or situation of a child, they are unlikely to be able to provide effective support. The relationships that staff build with children are key to understanding their backgrounds and their lived experiences and through these, a bigger picture of the life of the child will emerge.
So, you have identified your vulnerable children, now what?
Firstly, your setting should have a Vulnerable Children's Register (VCR) which includes the names and key details for the children most at risk. These details might include family history, record of social service involvement, child or family's views, barriers to progress and key strategies for an individual child. This list is a working document and should be regularly discussed and updated. Many settings organise the children into categories such as, Looked After Children (LAC), Child Protection (CP), Child in Need (CIN), Family support or family network, those with previous social care involvement and those who are being closely monitored. This enables schools to prioritise support and remain informed of changes or challenges faced by the children listed. Key people in the life of the child including Social Workers, counsellors or learning mentors details may also be included on the document for ease of circulating updates or requesting further information.  It can be really beneficial for settings to align their VCR lists alongside other registers, for example the SEN register or attendance concern lists.
This VCR document is highly confidential and should only be seen by the DSL/SLT or pastoral lead where required. Despite this, it does remain important to include adults, who regularly interact with these specific children, in strategy meetings or to provide them with key information on a need-to-know basis. This will enable a consistent and robust approach to supporting these children. No two children are the same, which means that the support provided cannot be either. By identifying the children most at risk within a setting- support can be focused and personalised to meet that child's individual needs.
What can you do in your setting to help minimise the risks to our most vulnerable children?
In order to have maximum, positive impact on the lives of their vulnerable children, it is vital that settings take a systematic and holistic approach to strategies used and support given. It is important that schools provide a mixture of primary prevention –which are interventions to address the root causes of vulnerability and early intervention – to support children and their families as situations begin to arise or escalate.
As well as providing individualised support for children, settings must make the most of every opportunity to provide clear information and guidance around avoiding risk. It is essential to equip all children, but especially those who are more vulnerable, with the key skills needed for keeping themselves safe. Your setting's PSHE and RSE curriculums should reflect the context you are working in and the children you work with. This will ensure a personalised learning experience that will provide maximum impact. Children in your setting should be able to identify situations which may be dangerous or lead to further risk and understand the strategies they could use to keep themselves safe.
Information and interventions should be provided to support the emotional wellbeing of all children and build resilience to allow children to face challenges in their lives effectively and safely, but this is especially important for those who face varying risk factors as part of their daily lives. As you can see from the diagram below, schools provide many of these skills required for resilience, and these should be well planned and mapped across the curriculum to allow all children to benefit. Some of these skills can be taught as part of specific and focused intervention for a setting's most vulnerable children.

Figure 1: Public Health England. London 2016. Source PHE(31)
Resilience alone will not remove all risk to the key, vulnerable children- but will allow them to face situations and make safe choices for their futures. As easy as it can be to create a list of those most at risk, the focus really needs to be on the strategies used to support those children. Your setting will not be able to eliminate many of the external risk factors the children face, but they can provide with a safe and secure place and bestow upon them the skills required to keep themselves safe.
About the Author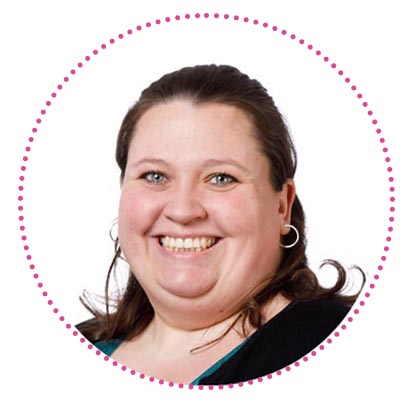 Lucie Welch – Adviser, Services For Education
Lucie Welch taught in primary schools for over 13 years, holding the roles of Assistant Head of School, Designated Safeguarding Lead, Designated Teacher for Looked After Children, Attendance Lead as well as many subject lead roles.
Through the role of DSL, Lucie has garnered huge experience and knowledge of safeguarding which she is passionate about sharing with schools both across Birmingham and nationwide. With a strong understanding of policies and procedures, as well as safeguarding in schools at a day-to-day operational level, Lucie can provide bespoke consultancy and training on a host of safeguarding related topics.
Lucie also leads on PSHE and RSE and has a focused interest in children's emotional health and wellbeing, understanding how trauma and adverse childhood experiences can impact children, as well as educating staff and pupils on Sexual Violence, Sexual Harassment and Harmful Sexual Behaviour in schools.
Lucie is also a part of our Health for Life team and helps deliver the Early Career Framework on behalf of the Best Practice Network.