At Services For Education, we know that music can be quite literally transformational for students, their families and wider school communities.
We're pretty sure that the schools who have worked with our Music Service know that too.
Music can completely change the whole ethos and atmosphere of a school. It naturally builds excitement and enthusiasm,  boosts self-discipline and self-esteem and in turn improves standards across all other subjects included in the curriculum.
But what's important to us, at Services For Education, are those potentially less measurable qualities that music bring to children.
Charlotte Buxton, Deputy Head of the Music Service and Head of our Ensembles reveals her thoughts and experiences in this week's video blog.
Music to Improve Wellbeing of Children
Music can have such an amazing impact on a child's wellbeing. And after the year we've all had, this is more important for schools, families and communities than ever.
1. Build a Sense of Community and Belonging.
To be a part of something positive feels great! Playing music as part of a community gives children opportunity to feel that sense of belonging and purpose.
This is extremely important for children who perhaps struggle to fit in at school.
After a year of lockdowns and social distancing, re-building our personal communities and being able to interact with others will be a really welcome step in the right direction towards recovery.
2. Encourage Wellbeing Through Personal Expression.
Where some children might not be able to find the words to express the way they feel, or perhaps they just don't wish to, music provides a safe space or outlet.
Through self-expression, music can help to relieve stress, anxiety and help children to cope.
3. Increase Self Esteem and Confidence.
Doing something well creates a sense of achievement and boosts self-esteem and confidence. This can have a hugely positive effect on a child, particularly those who may struggle academically or socially.
That confidence could feed into and have a positive impact in all areas of life.
4. Boost Happiness.
Music makes people happy. We know it because we see it every day, but there have also been multiple studies that prove it too.  You can read about some of these here, here and here.
Check out our previous blog to read more about music and happiness.
5. Have Fun!
Back to basics, music is simply just fun for children and adults! And we all deserve a bit of fun this year. There's nothing better for teachers than watching children enjoying themselves and learning at the same time.
Summary
We have touched on just a few of the ways that music can boost a child's wellbeing.
As teachers, you will reap the rewards in so many ways and music will really help to connect your school community and boost morale.
Have you booked music services for next year yet?
Our music booking form for 2021/22 is now open. If you would like our music service to work in your school next year, please do book before 1st June to avoid any disappointment.
You can book our core services here: Music Service Order Form 2021/22
We can't wait to start getting things back to normal again.
Let's make 2021/22 a truly musical year!
Why not try something a bit different this year?
As well as our core music services, we've launched some brand new music offers, based on requests we had from schools last year. Find out more here.
The exciting new range will work really well in conjunction with other music provision and help to make the year a positive and musical one at your school!
About the Author – Charlotte Buxton
Deputy Head of the Music Service – Head of Ensembles, Services For Education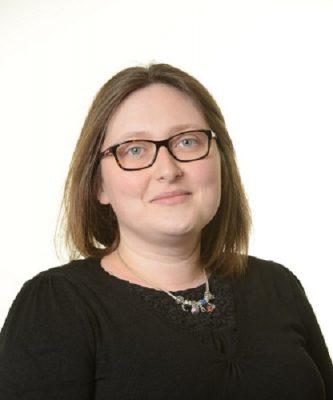 Charlotte began her musical career as a County musician in Nottinghamshire where, as part of the Music Service, she studied Clarinet, Saxophone, Violin and Piano. She studied Clarinet under the expert guidance of Colin Cortney from 1998-2001 before gaining a scholarship to study under Hale Hambleton at Trinity College of Music from 2001-2005. Charlotte also studied conducting with Gregory Rose and Peter Stark from 2003-2005.
Charlotte joined Services For Education in September 2014 as Head of Woodwind and enjoyed five years leading a vibrant department and teaching across the city.  She was appointed Deputy Head of Music Service and Head of Ensembles in September 2019 and led a busy concert season including working with Nicola Benedetti and Jess Gillam before leading the ensemble system into the digital age to maintain provision throughout the pandemic. She was the inaugural recipient of the Music and Drama Education Awards Gold Star Award in March 2021 for 'formidable impact and reach, with a remarkable ambition and vision'.
About Our Ensembles
You may have heard about our Music Ensembles from pupils, parents and/or colleagues at your school. Or perhaps you've been involved with some of our projects yourself?
Every year we bring together over 2,000 young musicians from across Birmingham schools, to form over 70 music ensembles specifically designed to cater for all genres and abilities.
We run two types of Ensembles in Birmingham; Central Ensembles which require an audition and Area Ensembles which do not. Both are free to join.
School encouragement and support really helps to make our ensembles a success, so please do spread the word in your school community!