With the evolution of digital learning and the ever-changing demands of the education system, discover the current benefits and challenges of assessing and monitoring pupil progress.
Evidence suggests that great teaching and learning are underpinned by clear teacher assessment processes, which impact and improve pupil progress.
However, to guide further learning, assessment can be challenging to implement successfully, particularly where formative assessment becomes a box-ticking exercise rather than being understood as a set of tools to be utilised by both teacher and pupil.
In this 'Think Piece', we aim to confirm, support and reflect on what we believe and know has an impact on learning in the classroom with our specialist teacher assessment insights.
The Purpose of Assessing and Monitoring Pupil Progress
In the primary sector, we continue to be required to implement summative statutory assessment processes at the end of a key stage, which provides the range of stakeholders with attainment information against national standards.
Many schools also choose to use commercial tests to measure and validate the progress of pupils year-on-year. Whilst standardised tests might be important in terms of accountability measures, their usefulness regarding learning and progress may be limited.
Testing (or more specifically over-testing) beyond the practice testing effect does not increase what a pupil knows or can do. However, analysing and acting upon test data can provide a useful diagnostic starting point, but perhaps more importantly, reducing the amount of testing can free up more teaching and learning time.
At the other end of the assessment continuum, formative assessment can impact in-the-moment to explore and improve understanding and effectively engage pupils' cognitive and metacognitive domains.
The importance here is providing a challenge in a supportive classroom environment where the learning intention is clear and where expected outcomes are explicitly shared through modelling or demonstration as part of the learning journey.
The effort and process are recognised as much as correctness, with independent opportunities to apply and consolidate learning included. This would involve learning such as low-stakes quizzes or short tasks.
Teacher Assessment for Learning (AfL) Cycle
I make no apologies for referencing Paul Black and Dylan Wiliam's work on the five key strategies of the learning AfL cycle, which I believe underpins and reflects Ofsted's 3 I's:
Intent – Knowing where the learning is going.
Implementation – Knowing where the learner is now and making decisions about how the learning will progress.
Impact – Knowing when you've got there.
The ability to verbalise and the need to respond appropriately and promptly to this process cannot be underestimated. Essentially, assessing what matters rather than everything that has been taught explores learning alongside performance.
A Teacher's Role in Using Assessments to Improve Pupil Progress
Great teachers understand the teaching content, have a clear focus on key learning as part of a progressive curriculum and know how learning takes place within and across subjects.
The premise of England's national 'mastery' curriculum means that learning should be strong, deep and ultimately applicable to unfamiliar situations and contexts.
Therefore, the required assessment to inform curriculum design relies on teachers (and pupils) to know what they are trying to achieve and how this will be best measured.
Two Key Assessment Questions
When we consider assessment processes that will impact learning and progress, we should always ask ourselves:
What is it we are trying to find out?
What will we need to do next or differently as a result of having this information?
Taking the Next Steps in Improving Pupil Progress
Moving away from using performance data as a basis for school judgements and leaning towards the overall quality of education will provide a more equitable approach to recognising schools in challenging circumstances that are raising standards through strong curricula and quality-first, inclusive teaching.
At Services For Education, we help equip teachers and senior leaders with the necessary resources and support to ensure that within their settings there is a robust understanding of statutory expectations and related assessment processes, including teacher assessment over time, based on ongoing classroom evidence.
We have a range of courses aimed at senior leaders, early career teachers, and teachers new to the end of key-stage statutory assessment processes.
If you wish to receive more information about our training and/or consultancy offer, please get in touch.
About the Author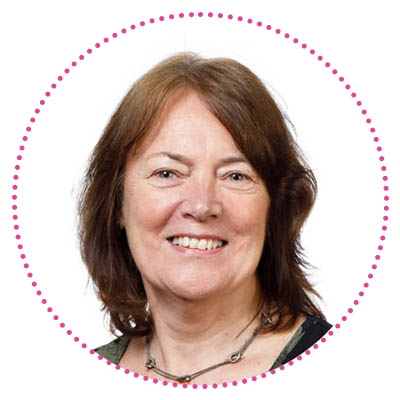 Denise Harris - Adviser, Services For Education
Denise has over 30 years of experience as a qualified teacher (B.Ed., (Hons), MA) working in schools and an Education Action Zone. She became a local authority primary consultant in 2003 with a focus on mathematics and assessment. From 2009 she worked with Edge Hill University as an Every Child Counts (ECC) Teacher leader to deliver a suite of early maths intervention programmes through which she gained an MA in Early Mathematics. Denise also gained accreditation from NCETM as a Primary Professional Development Lead. She continues to work with Edge Hill University to manage the delivery of the very successful mathematics intervention programmes: Success@Arithmetic and 1stClass@Number.
Denise successfully delivers the primary statutory assessment contract for moderation and monitoring on behalf of Birmingham LA. Through this role she works closely with other moderation managers both locally and nationally. She recruits, trains and accredits both KS1 and KS2 pool moderators.