After two years with no testing for schools, there have been many changes following the coronavirus pandemic. Discover how you might respond as a teacher, department or school to gather assessment information given the lessons learned.  
The coronavirus pandemic altered our accepted realities of teaching, opening us to a future of possible uncertainties.
It has thrown up many questions about the resilience of our country's systems to stand up to the possible events of a future reimagined.
Education is no different. The media covered with fervour the inconsistencies of 'the algorithm', where teachers applied ranking for the first time and children predicted a B got an E.
The pressure from schools resulted in a return to the teacher-predicted grades and more questions about validity. Universities had to make decisions about entrance requirements, many opting to introduce their own entrance tests as part of the process. So, what are the lessons learned, if any?
What Can the Pandemic Teach Us About Testing in Schools?
2022
Although this year's exams were sat normally, they cannot be assessed in the usual way for two reasons:
students have missed a considerable amount of formal teaching despite best efforts to quickly move to a VLE
the large increase in grades (19-20) would negatively impact this cohort:
| | | | | |
| --- | --- | --- | --- | --- |
| Qualification | Descriptor | 2019 | 2020 | Change |
| A' level | A*-A | 25.2% | 38.1% | +50% |
| GCSE | 9-7 | 20.6% | 25.9% | +25% |
With that 2019 data becomes the only point of reference where other variables were not at play. 2019 now becomes our benchmark moving forward as 2020/21 data has not been published, and there is considerable doubt around its validity. We are not to concern ourselves with the inflated figures of the pandemic.
Adjustments were made for 2022 to include a wider choice of topics, the use of formula sheets, advanced notice of questions and a reduction in content. This alone was unlikely to make up for the lost learning nor could it take into account variation in demographics.
The impact of socio-economic factors was likely to further widen the gap. In light of our lack of preparedness, Ofqual plans to publish a resilience strategy this year leaving the education system better placed for future crises.
Look out for opportunities to take part in questionnaires and research and take an active role in developing policies that affect your working practices.
2023
At present, the plans for summer 2023 mark a full return to pre-pandemic assessment arrangements.
However, the DFE and Ofqual are to set up a review of secondary assessment to consider broader reform as the pandemic raised questions about assessment resilience.
Our system is solely reliant on terminal exams, therefore prone to the type of disruption of the last two years. The stakes are high as this data is used to hold schools to account and determine the future destinations of students.
Remodel
Take English for example. An Ofqual study found that markers only agreed with their expert 50% of the time! The greatest deviance was found in the longer essay questions. So, by considering the type of skill that is being assessed, restricting question type and ranking rather than marking the data collected has been shown to be more accurate than traditional methods.
What does that mean for your classroom?
How might narrowing focus with respect to skill generate more useful data?
Have you considered the classification of questions within your subject?
VLE
A bank of questions could be used to support your virtual learning environment (VLE), as it is harder to cheat on lots of questions that must be answered quickly.
Repeating this process at several points in the year, where ranking is used to generate grade equivalences can provide robust data for use in reports or parental communication and safeguards against the impact of future disturbances to our normal way of working.
Whilst national standardisation may move teachers' grade predictions up or down, the school's internal ranking will not be changed. How do you respond to four teachers with 30 grade fives? How reliable is this data?
Reflect
As educators, we should grasp the opportunity to revisit and rethink our approaches to assessment by creating a flexible, innovative, and inspiring model able to cope with undetermined potential eventualities.
No one model suits all, but many suit different situations, taking into consideration the subtleties of the subject area. The very essence of our job is learning. What have you learned from the pandemic?
Adapting School Testing for the 2022-23 Academic Year
At Services For Education, we help equip schools and colleges with the necessary resources and learning programmes that can help them manage emotional health and wellbeing within their settings.
We have multiple courses aimed at developing your understanding and application of pedagogy, including:
If you wish to receive more information about our offering, contact us at hello@servicesforeducation.co.uk.
About the Author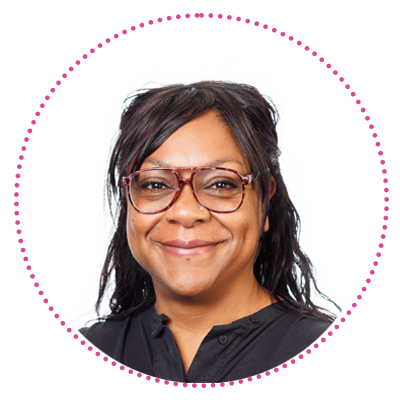 Marsha Blissett - Adviser, Former Services For Education
Marsha has over 18 years' experience of teaching and senior leadership in schools within the West Midlands. She is passionate about the power of education to create knowledge, build confidence, and break down barriers to opportunity. She works with senior leaders, middle leaders, and governors to develop capacity and bring about rapid improvement through supporting them in effective self-evaluation, evaluating the impact of the curriculum and conducting quality assurance across the school.
Her particular areas of focus are Personal Development and Culture and Ethos, including Safeguarding.
Marsha works closely with SEND – the platinum thread, providing advice and guidance on the most effective ways to promote desirable outcomes. She helps to develop an understanding of best practices and processes, as well as appropriate tools and resources.