"Come Together, Everybody" by Sarah Barker from Services For Education, performed by The Phoenix School in Malawi, celebrating the Commonwealth Games
Working with young people, schools and a number of strategic partners, we aim to enable, enhance and enrich the music education available to students in and around Birmingham.
All of our staff members are screened, qualified and receive regular training to ensure that we provide the very best service, every time.
Our teachers have been handpicked for their passion and drive when it comes to delivering a high-quality music service. This enables us to provide a unique and valuable offer to children and young people.
Services For Education Music Service is the lead organisation for the Birmingham Music Education Partnership (BMEP) which deploys the central government funding to extend and coordinate music education provision for all reporting to Arts Council England.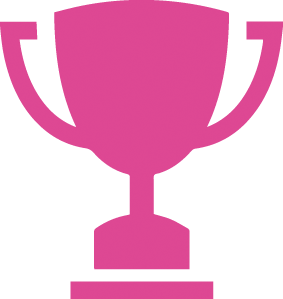 Award-Winning Team
BMEP (led by us) was awarded the "Music Education Council Major Award" at the 2018 Music Teacher Awards for Excellence.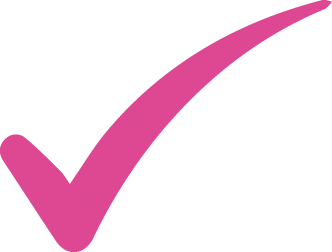 Qualified and Vetted Staff
All staff are qualified, DBS and Right to Work checked, as well as, trained in important areas such as Safeguarding and GDPR.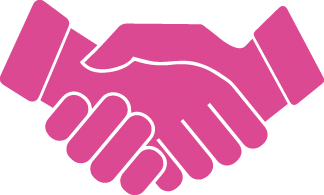 Everyone is Welcome
We do not "select." We make music available to all children and young people, regardless of their situation or background.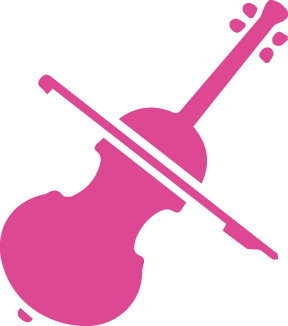 Free Instruments
We want everyone to have an opportunity to learn music, so we provide free instrument loans to those who need it.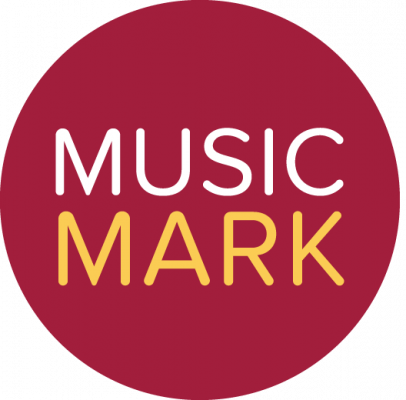 Members of Music Mark
Music Mark is an organisation that leads, represents and supports high quality music education for all children and young people.
50 Years' Experience
We've been working hard to bring music to children and young people in Birmingham for over 50 years.
Emily – tiger tiger
"I just wanted to send you a message to say how amazing M and my dad found Tiger Tiger – when I called my dad after work he was absolutely buzzing about it and it sounded incredible!! Both M and the other service user who went got so much from it. I had a tear in my eye when my dad was talking to me about it all and how much M communicated non verbally. I really hope it is successful for you all because it is such a wonderful opportunity you are giving to adults like M. I really hope there is one session in a half term so that I can go with M!!! Congratulations on this amazing project. Best wishes, E x'""
sophie fleming – year 2 music co-ordinator – colmore infANT SCHOOL
"A huge thank you for inviting us to the event on Thursday. The children had a fantastic time and they got so much from the whole day. They loved the drumming workshop and the campus tour (our tour guide was brilliant with the children). It was great for our children to see older children perform a wide range of instruments. An inspirational day all round. I had children saying 'I want to learn the keyboard next' and 'I'm going to study here when I grow up'. What more could you ask for?!"
OFSTED
"Exciting and vibrant topic work combines subjects across the curriculum. Pupils enjoy developing reading, writing and mathematics skills through subjects like history, geography and science."
debbie poole – class teacher – baskerville school
"Our students do not easily collaborate so to work together, editing and improving to make music, has been a positive challenge and they are visibly learning and enjoying the experience. It's the layering of their combined efforts which is lovely to witness."
Assistant head teacher – Safeguarding course
"Great opportunities for an honest discussion across schools and to see successes from other schools and to see and compare and share good practise tips."
liam fadden
"Jo delivered our Safeguarding training in September 2019 to all our staff and governors. I asked Jo to cover a wide variety of safeguarding areas and she did this with great clarity. As a school leader it is reassuring to know that all your staff are getting very good quality safeguarding training. All staff feel much more confident having had a full day to listen, reflect and discuss a wide range of safeguarding topics."
lucas houldcroft – trumpet student
"I've been able to improve my playing immensely thanks to orchestra peers and tutors pushing me, I have made a number of friends and have had amazing opportunities throughout the year to play some great music in some of the UK's most renowned concert halls."
eddie mcnamara
"Services for Education have been invaluable to us as a school in their support of our NQT's over the past few years. Not only do they offer advice based on their years of experience and knowledge they also provide excellent CPD opportunities for our NQT's. We look forward to working with them again in the future."
WENDY WRIGHT
"All of the staff at Services for Education that I have been in contact with have been so helpful, in particular Natasha Lawson-Hollingsworth who is in the School Support Service. I have just started a new job supporting the NQT's in our Academy, Natasha has helped and advised me on many occasions and answered my many questions. Thank you so much for all the help that you have provided this is excellent service and much appreciated."
des wilson – head of music – bordesley green girls school
"I just want to say thank you for investing again to allow year 7 pupils in Birmingham to experience a performance from the CBSO. I took 115 girls on Monday from Bordesley Green, and have to say that the overwhelming response was incredibly positive, and many have been asking to listen to some of the pieces again in lessons. They were also inspired by Mirga, whose energy certainly makes her a role model in the classical world for girls to aspire to emulate. Thanks again, keep up the great work."
CATHERINE HARBORNE – PARENT
"I have been meaning to contact you for weeks to say a big thank you to you and the Music Service for everything you have done to encourage and help Elly develop her love of music, orchestral playing and the cello. I am so impressed with the Service and how encouraging they are in helping our young people to become music lovers and I certainly think that if Elly hadn't become involved with the Music service from a young age that she wouldn't be studying music now. I took her to the Royal Welsh in Cardiff last week and so far she is absolutely loving it, and I'm sure she will continue to thrive and happily continue her musical career there. I just wanted to thank you for everything."
NATHAN SPOONER – HEAD OF MUSIC – WASHWOOD HEATH ACADEMY
"I just wanted to say a massive thank you for you work in creating two flash mobs at Washwood Heath Academy. One with the National Youth Orchestra and one of your own making. The response from the school was overwhelmingly positive, with students and staff alike commenting on what a positive, exciting and fun atmosphere it created. Since both of the flash mobs the interest in Asian Drumming has skyrocketed, especially with the girls in our school, something that previously hadn't happened. Just wanted to say a massive thank you and I hope that we can continue with more performances at lunch time and breaktime over the next year!"