"When used effectively, assessment helps pupils to embed knowledge and use it fluently, and assists teachers in producing clear next steps for pupils." Ofsted: Education Inspection Framework 2019
Good formative assessment has always been an essential component of effective teaching. Teachers (and leaders) who are clear about the principles and purposes of assessment are better able to make informed use of the range of strategies and techniques that will help them to understand their children's starting points and ensure that their teaching meets their learners' needs.
Our Assessment team members are accredited and approved by STA for the delivery of statutory assessment duty on behalf of Birmingham LA in EYFS, KS1 and KS2 and national moderator training materials. Advisers have regularly participated in professional development events led by nationally respected organisations such as AAIA and assessment experts, including Jan Dubiel, Dylan Wiliam, Shirley Clarke and James Nottingham to develop excellence in formative assessment practice.
We offer the following areas of expertise:
All aspects of formative assessment (AfL) in teaching and learning, including developing clear learning objectives and success criteria, effective feedback for learning, questioning and peer and self-assessment
Analysing data to inform strategic priorities, including ASP, IDSR and FFT Aspire
Developing assessment without levels
Standardisation and moderation of standards in EYFS Early Learning goals and core subjects, KS1 and KS2
Developing a growth mindset and learning ethos/culture
Information evenings for parents/governors
Supporting curriculum subject leaders to develop assessment in their subject
Planning for progress: 'knowing more and remembering more' using cognitive science
Moving learning forward through assessment: supporting staff to use pupil voice and book scrutinies to evaluate the learning journey and key gaps
Closing the attainment gap – focusing on assessment strategies and approaches to address the needs of disadvantaged pupils
Audit/review of whole school assessment systems
We have successfully worked across all phases with MATs, consortia, schools, leaders, teachers and teaching assistants, governors and parents to enable them to develop and understand more effective
assessment approaches to maximise pupil engagement and progress, and to develop effective learning cultures in their settings.
Our training can be fully flexible to meet your requirements and we are happy to discuss your needs on a one to one basis to create a session which exactly meets your needs.
For more information contact us here.
About the Adviser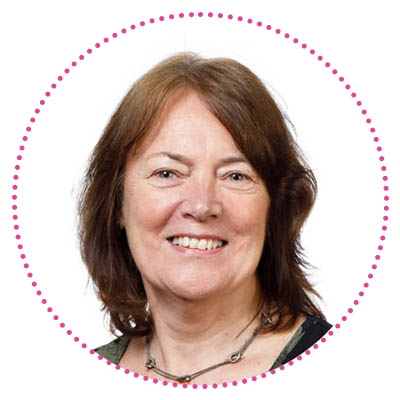 Denise Harris - Adviser, Services For Education
Denise has over 30 years of experience as a qualified teacher (B.Ed., (Hons), MA) working in schools and an Education Action Zone. She became a local authority primary consultant in 2003 with a focus on mathematics and assessment. From 2009 she worked with Edge Hill University as an Every Child Counts (ECC) Teacher leader to deliver a suite of early maths intervention programmes through which she gained an MA in Early Mathematics. Denise also gained accreditation from NCETM as a Primary Professional Development Lead. She continues to work with Edge Hill University to manage the delivery of the very successful mathematics intervention programmes: Success@Arithmetic and 1stClass@Number.
Denise successfully delivers the primary statutory assessment contract for moderation and monitoring on behalf of Birmingham LA. Through this role she works closely with other moderation managers both locally and nationally. She recruits, trains and accredits both KS1 and KS2 pool moderators.
How does pricing work?
Because this offer is bespoke, our prices vary to reflect exactly what you and your school need. However, please see the table below for our indicative structure.
Training Description

 

Current Pricing

Full day (6 hours) bespoke training.

 

£60 per person with min spend of £1599 (up to 27 people)

Half day (3 hours) bespoke training 

 

£30 per person with min spend of £835 (up to 27 people)

Short session training (60-90 minute INSET)

 

£499

Daily Rate for Consultancy for Advisers

 

(one to one, or one to two sessions only)

 

£935

½ Daily Rate for Consultancy for Advisers

(one to one, or one to two sessions only)

£499