We can offer a variety of types of support to schools to understand content coverage, ethos, links to other statutory requirements and subject specific pedagogy, providing professional development to support staff in becoming confident and competent deliverers of R(S)HE.
We also work with schools to ensure mandatory policy requirements are met, whilst providing a curriculum that meets the needs of the entire school community.
Support available includes:
Consultancy for Subject Leaders, SLT and Governors
PSHE/R(S)HE Curriculum Audit and mapping to the statutory status
Support with undertaking pupil consultations/incorporating the student voice
Support with undertaking parental consultations
Policy Development
Support with Scheme of Work design and resource selection
Staff inset training regarding aspects of PSHE and RSE including:

subject content, approaches and resources to ensure effective lessons
preparing for Ofsted
Safeguarding in the Curriculum and its links to PSHE/R(S)HE
incorporating mental health and emotional well-being in the curriculum

Support with incorporating assessment into PSHE/R(S)HE
For more information contact us here or call us on 0121 366 9950.
About the Adviser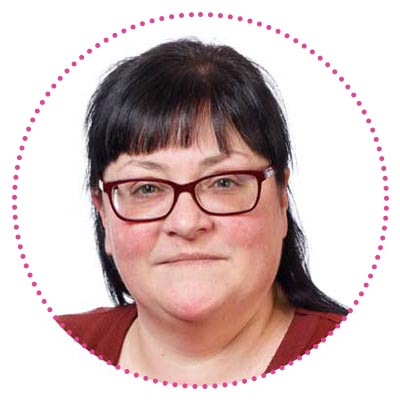 Jo Perrin - Adviser, Services For Education
Jo Perrin taught PSHE in schools for over a decade and held the role of Designated Safeguarding Lead and pastoral lead. She currently works as an Education Adviser for Services For Education which allows her to combine her experience in schools with a personal knowledge of childhood trauma as a former foster carer.
In addition, Jo worked as a West Midlands' Adviser for a national PSHE resource, has delivered a presentation to the Sex Education Forum National Members' Event and has created a variety of RSE resources as part of her role for Services For Education.
Jo's advisory experience is not limited to training school staff as she works with non-education based organisations to support them in safeguarding and emotional health and well-being aims and is an affiliated trainer for Mental Health At Work.
How does pricing work?
Because this offer is bespoke, our prices vary to reflect exactly what you and your school need. However, please see the table below for our indicative structure.
Training Description

 

Current Pricing

Full day (6 hours) bespoke training.

 

£60 per person with min spend of £1599 (up to 27 people)

Half day (3 hours) bespoke training 

 

£30 per person with min spend of £835 (up to 27 people)

Short session training (60-90 minute INSET)

 

£499

Daily Rate for Consultancy for Advisers

 

(one to one, or one to two sessions only)

 

£935

½ Daily Rate for Consultancy for Advisers

(one to one, or one to two sessions only)

£499