Our Safeguarding team pride themselves on their expert knowledge surrounding Safeguarding, not only the legal, legislative side but the in-school operational practices also.
The team's extensive background experience as DSLs, Senior Leaders, Subject Leaders and Designated Teachers puts us in the perfect position to review, analyse and evaluate your safeguarding policies, processes and procedures to ensure highly effective practice that allows all children to be safe.
THE AUDIT PROCESS
Our advisers follow a rigorous and collaborative process which looks in depth at your setting's Safeguarding. This includes observing Safeguarding practices during an on-site visit, speaking to staff and pupils and carrying out clear evaluations of all policies and procedures related to Safeguarding. Each audit is bespoke and will be tailored to meet the specific needs of the setting and their pupils, no matter the size, demographic or location.

For more information contact us here.
"After many years leading safeguarding in school we wanted to ensure that we were doing all that we could to ensure the most effective and impactful practice, given the demands faced by our pupils and their families and the ongoing changes in the safeguarding landscape. We welcomed SFE advisers in for a full day's audit, having completed significant preparatory work and documentation in advance. As a process this was a most robust and intense opportunity to really drill down into our practice, to reflect on all aspects of safeguarding and to highlight the significant impact that an effective culture and climate of safeguarding creates across the school, contributing positively to outcomes from all angles.
This really was very much a whole school process which allowed us not only to celebrate and affirm our key areas of strength but also to offer some tangible ways forward as to how as a school we can effectively manage the significant increase in the demands placed on schools as the both role of the DSL and also the role of the school in terms of safeguarding is redefined. If you are looking to review your practice I would recommend this audit without reservation. The process was professional, robust and conducted by experts in the field who are committed to supporting schools with all aspects of safeguarding as this arena becomes ever more complex and demanding."
Jo Daw, Holy Trinity Catholic School
About the Advisers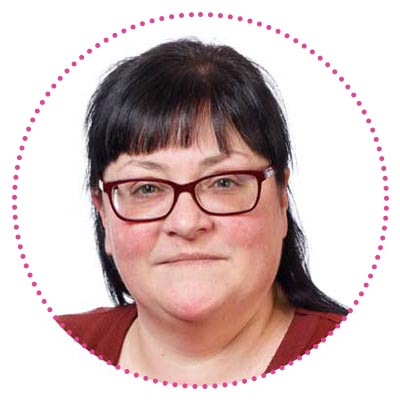 Jo Perrin - Adviser, Services For Education
Jo Perrin taught PSHE in schools for over a decade and held the role of Designated Safeguarding Lead and pastoral lead. She currently works as an Education Adviser for Services For Education which allows her to combine her experience in schools with a personal knowledge of childhood trauma as a former foster carer.
In addition, Jo worked as a West Midlands' Adviser for a national PSHE resource, has delivered a presentation to the Sex Education Forum National Members' Event and has created a variety of RSE resources as part of her role for Services For Education.
Jo's advisory experience is not limited to training school staff as she works with non-education based organisations to support them in safeguarding and emotional health and well-being aims and is an affiliated trainer for Mental Health At Work.
How does pricing work?
Because this offer is bespoke, our prices vary to reflect exactly what you and your school need. However, please see the table below for our indicative structure.
Training Description

 

Current Pricing

Full day (6 hours) bespoke training.

 

£60 per person with min spend of £1599 (up to 27 people)

Half day (3 hours) bespoke training 

 

£30 per person with min spend of £835 (up to 27 people)

Short session training (60-90 minute INSET)

 

£499

Daily Rate for Consultancy for Advisers

 

(one to one, or one to two sessions only)

 

£935

½ Daily Rate for Consultancy for Advisers

(one to one, or one to two sessions only)

£499