If you're a customer of Services For Education, you'll probably know all about our training courses, music services, ensembles and statutory assessment duties…
What you may not know about is our involvement with Pupil and Parent Support and Mentoring.
It's something that we're very passionate about at Services For Education because we know how truly amazing  the results of a little extra support can be for children – but it's not something we shout about.
So this week, I wanted to tell you a little bit more about what we do and how it makes a difference to pupils across Birmingham.
I've asked Wendy Sartain to explain a day in the life of a Learning Mentor.
A Day in the Life of a Learning Mentor
"My days always start the same way, I arrive at my school (each day is a different school for a year), have a quick chat and catch up with the office staff, and then retrieve my files.
All of my files are locked away in accordance with GDPR.
Then as I trundle down the corridor with my case on wheels, (we carry a lot of equipment with us), someone will always ask if I'm off on holiday! A well-meaning joke that helps to cement my place in the school.
I am treated like a member of school staff, not a visitor. It's a great feeling and being in a school for a year, allows me to build professional and social relationships with most staff. As we all know, it's nice to be able to stop and ask someone about their day etc, as we go about our business.
I potter along to my room, for confidentiality we need to work in rooms where we can't be interrupted, but can be over seen via a window.
I get all of my stuff sorted, fill up my Chilly bottle and get ready to start my sessions.
In one morning I can see up to 5 pupils.
The barriers to learning can vary greatly from pupil to pupil. Each pupil is allocated a half hour slot, this includes time to collect the pupil from their class, our session together, return the pupil and then writing up notes. The to and from the classroom time is valuable; it allows us to chat informally and find out how their day is going.
Meet Fred.
Once I'm sorted, and I have caught up with members of staff for updates on my mentees, I grab Fred (my large rainbow koosh ball) and head out for my first mentee.
Fred is more well known than me in the schools!
Pupils I work with call me by my first name. We are "professional friends" and it helps us to relate on a different level with the pupils. Once I have introduced myself, the next week all of my mentees have always forgotten my name, but they remember Fred's!
He's got quite a following, and even receives his own Christmas Cards from mentees. You will always see me walking down the corridor with Fred in my hand.
The Sessions.
Each one to one session is unique to the child and their barrier to learning but we always do an activity to aid discussion and assess emotional health.
As trained therapists, we have a lot of useful activities up our sleeves.
The session always ends with a game. In fact if you asked a child about their session, it's the Jenga competition they will tell you about.
Games are a great way to get pupils talking, without them feeling pressured.
If we are only in school for half a day, we have to keep to time, to make sure we can travel to our next school and grab a bite to eat. However the safeguarding of the pupils is of the upmost importance, so if we need to feed some urgent information to a DSL, that will always be done before we leave the school.
I feel very fortunate to be a Learning Mentor. I get to work with so many children, from so many walks of life.
Yes, it can be stressful and at times emotionally hard, however, seeing the support you have given, help a child to move through a particularly difficult time in their life, makes any stress we feel well worth it. I have been doing this role since 2001, and I look forward to the next 19 years!"
About Pupil and Parent Support
Children's emotional health can be a significant barrier to learning, and resulting behaviours can have an impact across the school.
Whilst many schools have their own trained and experienced learning mentors and family support, for some children it may be that a specialist worker can be more appropriate and often reduce the need for more complex and specialist referrals and services by working with the pupil and their family in the school setting.
Services For Education provides a team of highly qualified and experienced pupil mentors (like Wendy) and family support workers who become part of the school community – a valuable additional resource support your most vulnerable and at risk pupils.
Schools will get a skilled and trained support worker to work with families and/or pupils in half-day weekly sessions. Our team work to develop the relationships children and their parents to determine the most appropriate support and intervention to tackle the heart of the problem and provide appropriate and effective strategies.
This is a long term approach and is done by working with young people and their families, using a wide variety of skills and methods to resolve whatever was truly distracting a young person from their education.
If you'd like to find out more about our Pupil and Parent Support, please visit our web page here: Pupil and Parent Support, drop us an email at hello@servicesforeducation.co.uk or call us on 0121 366 9950.
Other Resources:
About the Author: Wendy Sartain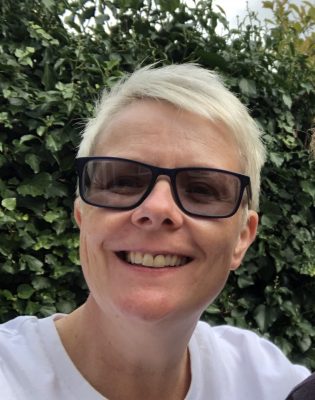 Wendy has worked in an educational settings since 1989. Whilst undertaking a variety of support roles she gained her degree and started working in a Learning Mentor role.
Wendy became the Strategic Development Manager for Cole Heath Consortium. Her role included running the mentoring and family support services, as well as planning and evaluating bespoke projects helping to remove barriers to learning.
Following Birmingham City Council ceasing to fund this activity, the service closed.
Wendy's passion about the lives of children, young people and their families inspired her to continue the outstanding work that the service had been delivering for over 20 years. With the support of the other Directors, Wendy founded Reach Support CIC to ensure that the superb work continued to change the lives of this who needed it most.
With qualifications in children's counselling and Cognitive Behaviour Therapy, Wendy works in 4 schools across the city supporting a variety of pupils. As a trained Mental Heath DSL, she also offers support to the schools around all forms of mental health.