Our mathematics advisers have a broad range of experience in school improvement, moderation, assessment and high quality teaching of mathematics in primary schools. We have a creative approach to ensuring that teachers are well developed to embed the best experiences for their pupils using current resources and pedagogy.
We frequently work with maths leads, phase leads, teachers, NQTs and TAs to develop school approaches which grow staff confidence and enable outstanding practice.
Our training can be fully flexible to meet your requirements and we are happy to discuss your needs on a one to one basis to create a session which exactly meets your needs. We offer a range of mathematics training which can be delivered in your school or setting.
Support available includes:
Maths whole school improvement review
Cross-curricular and creative maths
Greater depth in maths
Maths for TAs
Elective Home Educators maths during the primary phase
Preparing for statutory assessment
Enhancing reasoning
Moderation of maths provision
For more information contact us here or call us on 0121 366 9950.
About the Adviser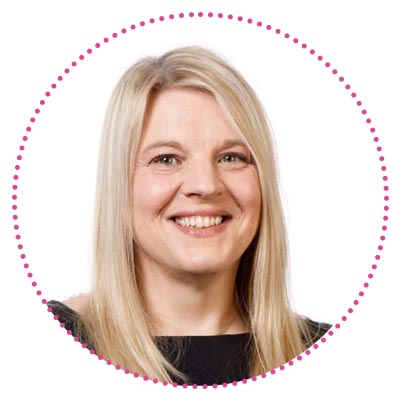 Helen Grundy - Adviser, Services For Education
Helen qualified with a first class honours degree in English and Education Studies in 1998. A significant amount of her degree was spent studying in Amsterdam under the Hogeschool Holland, adding a TESOL element to her degree and enabling study and understanding of international approaches to education. Helen's teaching career then took place across Staffordshire in infant, first and primary schools, taking on various roles in subject leadership, as SENCo and SLT, and achieving the NCTL Leadership Pathways award.
Noted successful practice resulted in Helen becoming a Leading Maths Teacher, supporting colleagues across the county. This became a role that she increasingly enjoyed and led naturally to a role in consultancy and advising.
Helen joined Services For Education in 2015 as an Education Adviser. Her role was primarily as a Maths Adviser however since joining the company has also become manager of the highly successful Health for Life in Primary Schools programme, NQT Manager as part of the LA approved Appropriate Body for NQT Induction and a member of the Statutory Assessment team.
How does pricing work?
Because this offer is bespoke, our prices vary to reflect exactly what you and your school need. However, please see the table below for our indicative structure.
Training Description

 

Current Pricing

Full day (6 hours) bespoke training.

 

£60 per person with min spend of £1599 (up to 27 people)

Half day (3 hours) bespoke training 

 

£30 per person with min spend of £835 (up to 27 people)

Short session training (60-90 minute INSET)

 

£499

Daily Rate for Consultancy for Advisers

 

(one to one, or one to two sessions only)

 

£935

½ Daily Rate for Consultancy for Advisers

(one to one, or one to two sessions only)

£499