Services For Education's Youth Proms are a highlight in the musical year of Birmingham schools, bringing together more than 3,000 young and talented instrumentalists and singers, aged 8 to 18.
This year promises to be extra special – for the series of concerts will mark both the 10th anniversary of Services For Education, and a return to face-to-face concerts at the world-renowned Symphony Hall after two years of bringing both our performers and concert goers together online.
Over five nights, Services For Education will showcase the musical talents of over 3,000 young musicians from across Birmingham. Featuring performances from SFE Central Ensembles, Area Ensembles, School Based Ensembles and Birmingham Schools' Primary Choir, as well as guest artists each evening.
These concerts will feature music from a variety of genres and are a culmination of the work SFE has been doing in schools and at ensemble centres throughout 2021-22.
Find out more about the Youth Proms 2022 line-up here.
"I'm delighted that the SFE Youth Proms are heading back to Symphony Hall in July. Staff and young musicians alike did an amazing job of keeping ensemble playing alive in the virtual world with weekly online rehearsals and termly live-streamed concerts, but nothing can replace performing to a live audience.
This year is particularly special as we are bringing more ensembles than ever to the stage. This time we will also be featuring over 1500 additional musicians as part of 75 new School-based ensembles from across Birmingham and over 1000 young musician as part of Birmingham Schools' Primary Choir."
Charlotte Buxton, Head of Ensembles at Services For Education
Returning to the Symphony Hall
The pandemic put an unfortunate stop to in-person music rehearsals, lessons and concerts for Birmingham children. But being able to play and socialise with other young and passionate musicians is such an important part of a high quality music education that staff at Services For Education (SFE) knew they had to do something to fill the gap.
So, in July 2020, SFE hosted the first ever Virtual Youth Proms.
The event was extremely successful and brought together over 1,500 children from Birmingham, virtually, enabling them to continue with music rehearsals, lessons and meet-ups online, and giving them a chance to perform for an audience, albeit a virtual one.
Although the talent, enthusiasm and dedication from both the music team and the schools and their pupils was astounding, everyone is absolutely thrilled to get back to face-to-face performances and rehearsals this year!
"I have had the opportunity to attend some of the performances and events that have taken place throughout the year and the talent, hard work and enthusiasm from our young musicians is truly inspiring. Returning to the much-awaited live events after the fantastic virtual events during the pandemic, has been incredible.
Music can transform lives, and events like the Youth Proms offer a chance to showcase young talent across the city and provides an opportunity for children to perform at a world-renowned venue and nurture their musical talent and self-belief.  It's going to be a wonderful event that I am so glad you can share with us in person."
Sharon Bell, Chief Executive at Services For Education
10 Years of Services For Education
This year, SFE are celebrating their ten year anniversary. Formerly part of Birmingham Council, their impact spans much longer than ten years but reaching this milestone as a not-for-profit company in its own right is a huge achievement.
It also marks the 10 year anniversary of some of our crucial projects with schools, including the Health For Life Programme, our NQT (ECT) projects and the birth of Music Education Hubs with Birmingham being the lead partner for the Hub.
The SFE team, many of whom have worked for the company for ten years (and for the Council before that) are really looking forward to celebrating and can't wait for you to join them.
It's going to be a Youth Proms to remember, thank you for your support.
"What makes this job so worthwhile is seeing the positive impact we have on children's lives, both day-to-day and as some of them choose to go out and create successful careers in music. Having worked for Services For Education for 10 years, and for the Music Service before that, I have been so lucky to see the progress we have made across the entire city. This is something I am very proud of. 
The Youth Proms is a culmination and a celebration of a year's hard work and dedication from our young performers and of the hard work of our music team too!" 
Stuart Birnie, Head of Music Service at Services For Education
Can you support Services For Education?
At Services For Education, we know that music changes lives.
By providing our music ensembles and many of our music lessons for free, we ensure that children in Birmingham have the opportunity to learn a new instrument, to feel socially connected and to find and share a passion and skill with others, no matter what their background is.
We love what we do, but to keep our ensembles and events like the Youth Proms going, we need your support.
Make a donation today and help us support more children in Birmingham.
donate online today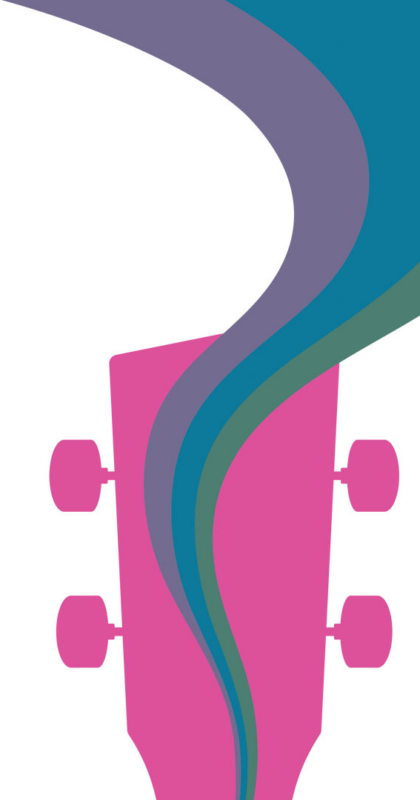 "Our son started to play as part of Birmingham orchestra's when he was just 8 years old. He's now 16 and has continued to enjoy being part of these amazing ensembles. He has inspired his younger sisters and it has been a joy and a source of such pride to hear young people making such a positive contribution!
After 2 years of being separate, coming together to hear them play live again has been so special. Very much looking forward to the youth proms this year."
Aiesha Wright, Parent 
"'My son has gained so much from his membership of an SFE ensemble over the last two years. Having initially auditioned and gained a place during the pandemic when everything had moved online, music was a vital part of our lives during lockdown.
It has been heartwarming seeing how much he has enjoyed his participation and consequently just how much practice he puts into his violin playing – his teachers have been truly inspirational. Thank you so much to the whole team for what you do!"
Hamayoon Sultan, Parent