SFE Safeguarding Adviser and Emotional Health Expert, Lucie Welch, shares some of the key ways to support children experiencing bereavement.
According to Child Bereavement UK, 1 in 29 5-16 year olds has been bereaved of a parent or sibling.
Additionally, a parent of children under 18 dies every 22 minutes in the UK; around 23,600 a year. This equates to around 111 children being bereaved of a parent every day (Child Bereavement UK, 2023).
We are wired to protect the children in our care and when we see them hurting, we want to do everything in our power to make them happy.
Losing a loved one is a traumatic experience and many children do not have the protective support factors to guide them through the process, that's where school and pastoral staff can step in.
There are many things you can do to help children to work through their emotions, understand what's happened, and cope with their loss.
In this resource, "Supporting Children Experiencing Bereavement," we delve into six ways you can support children in your setting, and the steps you can take to help.
We have also recreated this as a blog below, for easy reading and reference.
download the resource here
1. Talking
Talk about anything the child wants, they don't always have to talk about the person they have lost. Encourage them to vocalise their feelings and share memories or happy times.
2. Memories
A memory jar, box or book is a good way to collect and write down favourite and special memories of loved ones. These can then be pulled out and read later and encourage thinking of better times.
3. Journalling
Putting feelings into words can be helpful if children aren't sure what to say. It can help a child process how they are feeling and understand how far they have come in their grief journey.
4. Reading
There are many books and stories that can support children with their grief. These may offer strategies, support and kindness when things are tough. These can also help younger children talk about grief.
5. Photo Books
Collecting and collating photos of the life of the person has died, helps to keep their memory alive. This can help children to talk about their experiences and reflect on their life with that loved one.
6. Unsent Letters
There may be things a child wishes they could have said to the person who has died. Writing a letter to that person can be a good way for a child to share the things they feel they need to.
download the resource here
Need more support with this topic?
If you would like support with how to deal with concerns regarding Bereavement, please feel free to contact our safeguarding team at safeguarding@servicesforeducation.co.uk
BOOK YOUR SAFEUGUARDING TRAINING
Have you booked your safeguarding training for 2023/24 yet?
Services For Education provide a wide range of safeguarding training courses throughout the year. For November, we recommend the following:
About the Adviser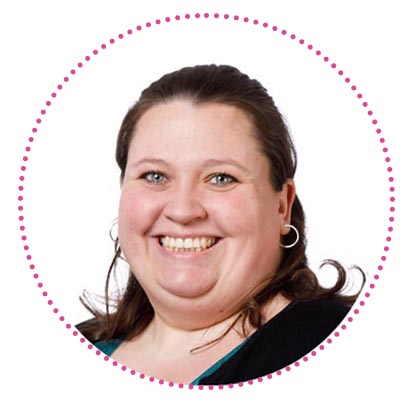 Lucie Welch – Adviser, Services For Education
Lucie Welch taught in primary schools for over 13 years, holding the roles of Assistant Head of School, Designated Safeguarding Lead, Designated Teacher for Looked After Children, Attendance Lead as well as many subject lead roles.
Through the role of DSL, Lucie has garnered huge experience and knowledge of safeguarding which she is passionate about sharing with schools both across Birmingham and nationwide. With a strong understanding of policies and procedures, as well as safeguarding in schools at a day-to-day operational level, Lucie can provide bespoke consultancy and training on a host of safeguarding related topics.
Lucie also leads on PSHE and RSE and has a focused interest in children's emotional health and wellbeing, understanding how trauma and adverse childhood experiences can impact children, as well as educating staff and pupils on Sexual Violence, Sexual Harassment and Harmful Sexual Behaviour in schools.
Lucie is also a part of our Health for Life team and helps deliver the Early Career Framework on behalf of the Best Practice Network.
Do you need Safeguarding Support at your school?
Our expert advisers can provide in-school visits to deliver sessions on any specific safeguarding issues that are relevant to your setting. We also offer consultancy and a detailed safeguarding audit. We will work with you to understand your exact requirements.
Get in touch with us today if you'd like to discuss bespoke Safeguarding training for your school.
find out more