Safeguarding Adviser, Jo Perrin, Provides an Overview of the Key Changes to the School Inspections Handbook, in the Context of Safeguarding
You may be aware that Ofsted have recently announced new changes to the School Inspections Handbook, detailing a number of updates.
Although the changes are minor, we've compiled a list of the updates and key changes for your setting to be aware of, from a safeguarding perspective.
Safeguarding Updates September 2023 
In September 2023 the school inspection handbook made changes to reflect the changes they have made in how they inspect safeguarding.  
They: 
Updated the monitoring policy to include early monitoring inspections and added new paragraphs on monitoring programmes for inadequate schools.

 

They added a new section on monitoring programmes for schools judged inadequate solely due to ineffective safeguarding (early monitoring inspections).

 

Added new paragraphs on deeming of monitoring inspections that are inadequate with serious weakness due to ineffective safeguarding and they stated that final feedback meeting for inadequate schools with serious weakness solely due to ineffective safeguarding.

 
Safeguarding Updates
October 2023
Building on from September's updates, in October 2023 the school inspection handbook provided more detail on what evidence inspectors will ask schools to provide in relation to safeguarding, to prevent unnecessary workload for schools, they clarified that: 
Inspectors will want schools to provide details about adults living on school sites.

 

They clarified that inspectors will look at attendance when carrying out ungraded inspections of schools.

 

Minor changes to take account of the new Department for Education's exclusions and suspensions guidance. 

 
All of these updates relate to safeguarding in its widest sense. 
Read more about the key changes and access the School Inspections Handbook here.
If Safeguarding is important to you and your school, you can keep up with the latest news and advice via our SFE Safeguarding Newsletter. 
BOOK YOUR SAFEGUARDING TRAINING
Have you booked your safeguarding training for 2023/24 yet?
Services For Education provide a wide range of safeguarding training courses throughout the year. For September, we recommend the following:
About the Adviser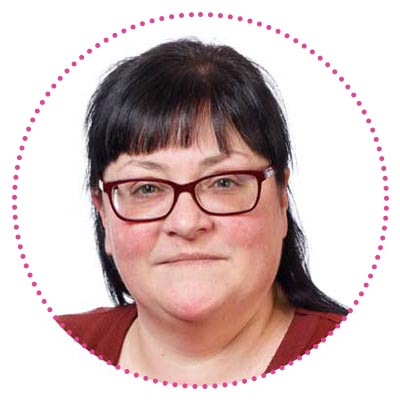 Jo Perrin - Adviser, Services For Education
Jo Perrin taught PSHE in schools for over a decade and held the role of Designated Safeguarding Lead and pastoral lead. She currently works as an Education Adviser for Services For Education which allows her to combine her experience in schools with a personal knowledge of childhood trauma as a former foster carer.
In addition, Jo worked as a West Midlands' Adviser for a national PSHE resource, has delivered a presentation to the Sex Education Forum National Members' Event and has created a variety of RSE resources as part of her role for Services For Education.
Jo's advisory experience is not limited to training school staff as she works with non-education based organisations to support them in safeguarding and emotional health and well-being aims and is an affiliated trainer for Mental Health At Work.
Do you need safeguarding support at your school?
Our expert advisers can provide in-school visits to deliver sessions on any specific safeguarding issues that are relevant to your setting. We also offer consultancy and a detailed safeguarding audit. We will work with you to understand your exact requirements.
Get in touch with us today if you'd like to discuss bespoke Safeguarding training for your school.
find out more