With the rise of cyberbullying, we explore its definition and provide some practical advice on what teachers can do to try to prevent the issue at school.  
According to research by the National Centre for Social Research, 47% of young people reported being bullied at the age of 14. At the heart of this issue is cyberbullying.
Cyberbullying is a growing problem among children and adolescents. It is a form of bullying that takes place through the use of technology, such as social media platforms, text messages, or emails.
Worryingly, around one in five children aged 10 to 15 years in England and Wales have claimed to have experienced at least one type of online bullying behaviour.
So, what's the solution?
In this blog post, we explore what cyberbullying is and how teachers can try to combat it in their classrooms.
What Is Cyberbullying?
Cyberbullying involves using digital devices to bully or harass someone else. As cyberbullying often happens in private conversations between two parties without anyone else knowing about it, it can be difficult for teachers to intervene directly when they notice something suspicious going on in their classrooms.
Different Types of Cyberbullying
Cyberbullying takes many forms, including trolling, mobbing, stalking, grooming or any other form of abuse online. Some examples include:
Spreading malicious and abusive rumours and gossiping
Emailing or texting you with threatening or intimidating remarks
Mobbing (a group or gang that targets you)
Harassing you repeatedly
Intimidation and blackmail
Stalking you online and continually harassing you
Posting embarrassing or humiliating images or videos without your consent
Posting your private details online without consent
General bullying or stalking
Grooming (enticing or goading you online to self-harm or commit a crime)
Setting up a false profile, identity fraud or identity theft
Using gaming sites to attack or bully you
Theft, fraud or deception over the internet
It is important to note that cyberbullies are not limited by geographic location or school boundaries. Anyone with access to the internet can become a victim.
Furthermore, victims often have difficulty identifying who is behind these attacks due to the anonymity associated with online communication. As such, educators must be aware of the signs of cyberbullying so they can identify it quickly and take steps to address it appropriately.
How Can Teachers Try to Prevent Cyberbullying?
The most effective way for teachers to try to prevent cyberbullying is by educating their students about its dangers and developing an open dialogue between both parties.
This includes teaching students how to identify signs of cyberbullying when they see them, encouraging them to report any instances they may encounter online, and providing resources that they can use if they become victims themselves.
Additionally, teachers should make sure that they are aware of the various social media platforms their students are using so that they can monitor activity more easily and intervene if necessary.
Teachers need to create a safe environment in which students feel comfortable coming forward with any concerns regarding cyberbullying without fear of retribution from peers or adults alike.
Prevent Cyberbullying in School with Our Safeguarding Support
At the end of the day, combatting cyberbullying requires everyone's cooperation—teachers included—so that together we can create a safe learning environment for all students.
However, keeping on top of growing demands and requirements is an endless task when you have a countless list of responsibilities to consider already.
At Services For Education, we are here to help. Our multi-award-winning organisation provides high-quality safeguarding support, including our popular Safeguarding Subscription.
Visit our dedicated safeguarding page to find out more about how our experienced advisers can help equip you with the training you need to provide a safe and secure learning environment for your pupils.
Need more support with this topic? 
If you would like support with how to deal with concerns regarding cyberbullying, please feel free to contact our safeguarding team at safeguarding@servicesforeducation.co.uk
BOOK YOUR SAFEUGUARDING TRAINING
Have you booked your safeguarding training for 2023/24 yet?
Services For Education provide a wide range of safeguarding training courses throughout the year. For November, we recommend the following:
About the Adviser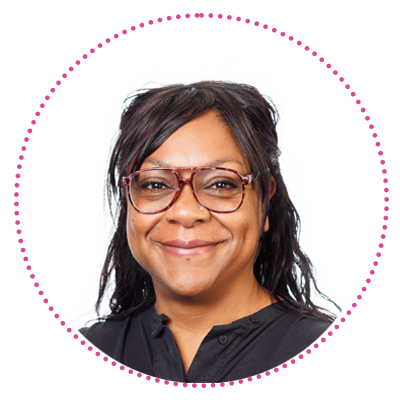 Marsha Blissett - Adviser, Former Services For Education
Marsha has over 18 years' experience of teaching and senior leadership in schools within the West Midlands. She is passionate about the power of education to create knowledge, build confidence, and break down barriers to opportunity. She works with senior leaders, middle leaders, and governors to develop capacity and bring about rapid improvement through supporting them in effective self-evaluation, evaluating the impact of the curriculum and conducting quality assurance across the school.
Her particular areas of focus are Personal Development and Culture and Ethos, including Safeguarding.
Marsha works closely with SEND – the platinum thread, providing advice and guidance on the most effective ways to promote desirable outcomes. She helps to develop an understanding of best practices and processes, as well as appropriate tools and resources.
SIGN UP TO OUR SAFEGUARDING NEWSLETTER
Sign up for our monthly newsletter to stay up-to-date with the latest safeguarding legislation and guidance. We will also give you access to free resources, events and tips from our expert advisers.
SUBSCRIBE TODAY