Over 1,100 guests and more than 500 young performers over four concerts – our Ensemble performances for The King's Coronation Bandstand Project made it a day to remember. 
On Monday 8th May, our SFE Ensembles took to the stage at Midlands Arts Centre, Cannon Hill Park, as part of the King's Coronation celebrations, supported by Music for Youth and The Arts Council England. 
The day began with a brilliant team effort (and a few coffees of course) to ensure that all was set for our ensembles to perform at their best. And whilst there were a few grey clouds in the sky, nothing could hinder the team's enthusiasm and anticipation for the day ahead.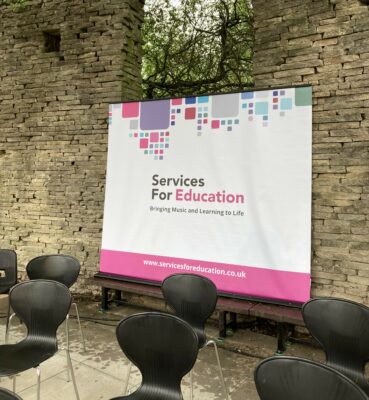 Hosted at The MAC in Cannon Hill Park, the event's surroundings were not to be missed.  
From the ducks wandering around, to the scenic views, even a dreary day couldn't camouflage the park's beauty.  
As our first cohort of young performers and their loved ones started to arrive, an undercurrent of excitement filled the venue. It became evident just how significant the day was going to be.  
Ensembles in Action
As each ensemble stepped on stage, it became clear that our performers were ready to shine.  
Birmingham Schools' Junior String Orchestra set the stage, followed closely by Birmingham Schools' Training Brass Band.  
With each performance, the awe of the audience was apparent. Loud cheers and congratulatory smiles from families and friends couldn't be missed. 
The afternoon sessions were kicked off by Bishop Vesey's Grammar School, and the day came to a close with an outstanding performance from Birmingham Schools' Wind Orchestra/Symphony Orchestra Combined Ensemble.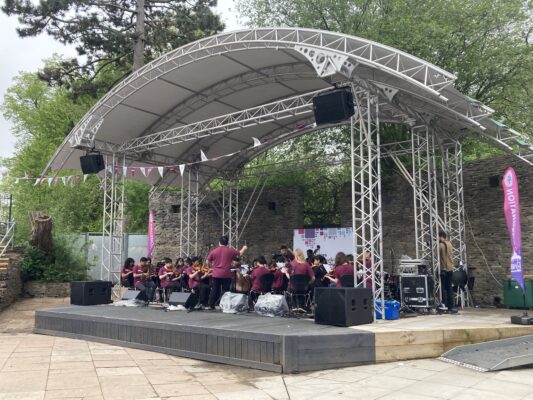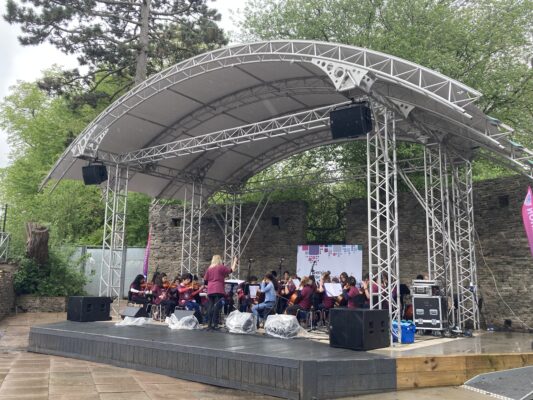 Left to right – Birmingham Schools' String Sinfonia and Birmingham Schools' Junior String Orchestra  
It is near impossible to put into words the talent, professionalism, and commitment shown by each ensemble, and to be able to perform to such a high standard is a true testament to their dedication and devotion. 
We're incredibly proud of each and every young performer that took part, and we very much look forward to seeing their performances again in the future – a huge well done to all involved.
A Team Effort

 

 
Events like this really bring home the fact that the success of our SFE Ensembles and wider music service wouldn't be possible without the passion and hard work shown by our incredible music team.  
To everyone involved in making the event a success – a huge thank you!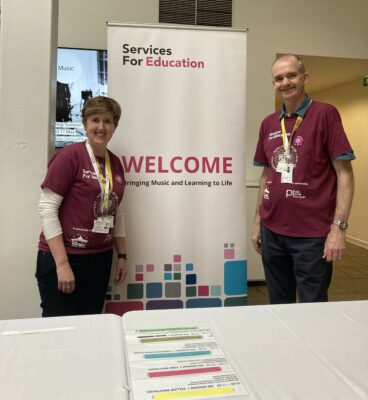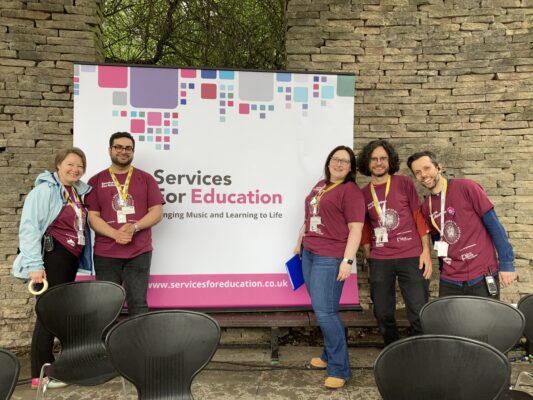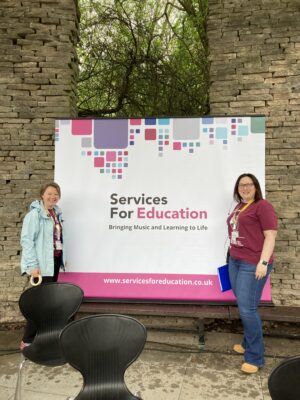 Pictured: Members of SFE's Music Service Team
You can find out more about our award-winning Music Service here.