It only seems like yesterday when we reached the end of term and were reflecting on the most challenging year in the history of Services For Education – however, winning the category for Excellence in Training and Education at the Greater Birmingham Chamber of Commerce Annual Awards felt like a fitting end to 2020/21, given all we'd achieved and the obstacles that we'd overcome. This was on top of our success at the national Music and Drama Education Awards, winning the 'Outstanding Educational Resource' category and two of our team being recognised in the 'Gold Stars' category. It was a year when the resilience of the team shone through daily, as we continued to deliver music lessons to the children and adults of Birmingham, and offered training and consultancy services to school leaders in Birmingham and further afield (as far away as India!). 
On the cusp of a new term, it is interesting to reflect on what the year ahead might hold – both for our delivery and how we operate as an organisation. Without a doubt, there will be some challenges along the way and many unknowns, but it feels encouraging that we are in a different position to Sept 2020.  
When schools returned to in-person lessons in Spring 2021, our teachers were so pleased to be back in the classroom. It was amazing seeing how many lessons had taken place virtually – but nothing beats face to face with music tuition. For some schools, lack of space or the limitations posed by bubbles meant that a return to face to face hadn't been possible before the Spring. Now that bubbles no longer exist in the same format, we are looking forward to getting back into all schools, along with our other educational settings. It's important that our colleagues feel safe within their workplaces and so for now we are going to continue with the existing health and safety measures we have in place – they make sense for pupils and colleagues alike. One exciting development will be the return to face-to-face Ensembles – for the last 18 months, our young people have not been able to experience live performance opportunities with their peers. Our Ensembles will return cautiously and under Covid secure arrangements, but these experiences are hugely valuable to our young musicians and we will all be counting the days to our first live concerts. 
Like most providers of training delivering through the pandemic, our offer became virtual almost overnight. Our customers are now likely to be divided as to whether they have had enough of screens and would prefer to attend a course in person, or whether that is outweighed by the convenience of home/virtual learning. Our response will be to offer a mix of the two (some courses lend themselves to a particular mode of delivery), as well as being influenced by customer demand. By necessity, some elements of education policy paused in lockdown. As statutory responsibilities return, along with the potential of Ofsted visits, our School Support team will be looking forward to supporting our customers on a range of subjects bespoke to their needs and school community. We also have a significant role in supporting Early Career Teachers across the City – those entering the profession this year are still doing so in unusual circumstances. Schools will vary in their approach to ongoing safety measures and they will continue to support pupils who test positive and find themselves again in a home learning situation. You can read more about how we can support schools this September here. 
Words like being 'agile' and 'pivoting' became a normal part of our vocabulary in the past 18 months and will undoubtedly be skills we continue to need in 2021/22. Like many employers we are also getting our heads around what 'hybrid' working looks like, whilst enjoying increased opportunities for face-to-face meetings again.  In a year's time, we will be able to write another chapter in this journey, but for now we are looking forward to the possibilities the new school year holds. 
About the Author
Sharon Bell – Chief Executive, Services For Education – @sharonbellSFE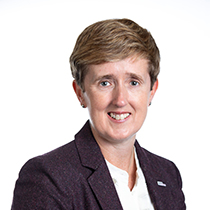 Sharon Bell joined Birmingham-based education and training charity Services For Education in 2019.
For nearly four-years, she was Group Vice-Principal (Commercial and International) at WCG (Warwickshire College Group) which comprises seven further education colleges in Warwickshire and Worcestershire.
She was also College Director for two of the colleges in the Group – Pershore and Malvern Hills. Previously, she was Associate Director for the Careers and Employability Service at the University of Nottingham.
Services For Education brings music and learning to life. Employing more than 200 staff, each year it teaches music to 38,000 Birmingham children and delivers expert training and development to teaching and school support staff.