Discover the new 2022/23 locally Agreed Syllabus for Religious Education in Birmingham and why it is important schools make it a priority in the new academic year.     
On 8th February 2022, the Cabinet of Birmingham City Council adopted the new Agreed Syllabus for Religious Education.
The changes reflect the CORE report and the bigger pedagogical discussion about the teaching of worldviews in general.
In this article, I provide an overview of the new locally agreed syllabus for Religious Education in Birmingham and explain why it will play a crucial role in supporting future generations.
Why is Religious Education Important in Schools?
In a world where, for some, religion and faith have no lasting value, and the educational ground is constantly moving, it's now an opportunity to reflect on the place and the importance of RE within the school's curriculum.
Just recently the RE report card provided a national overview of RE from the value of the qualification, its place in society and the future of the subject in the wider curriculum.
One of the biggest talking points was the fact that 64% of the adult population view education in religion and worldviews (or RE) as an important part of the school curriculum.
With the number of students taking Religious Studies GCSE rising by nearly a third in the last ten years, society still sees great value in its role in the curriculum.
For schools, Religious Education is important because it helps pupils to:
Respect others and gain a broader understanding of views and beliefs
Improve their knowledge of global affairs
Develop a stronger sense of wellbeing, ethical standards and personal happiness
Avoid extremism and religious discrimination
Contribute to and build a more cohesive community
Birmingham's Agreed Syllabus for Religious Education for the 2022/23 Academic Year
A pupil's experiences are as important as anybody else's as a starting point. Today's lessons are led by everyday concerns such as telling the truth, looking after the planet, treating everybody as equal or just plain listening.
These basics are about the human condition, and in Birmingham, are summed up in 24 values or dispositions.
People from faith traditions and non-religious traditions have been involved in devising, updating and voting for the new Birmingham Agreed Syllabus for Religious Education.
Although it is still centred on teaching through dispositions, it is now expanded to consider the changing landscape of belief. It has a local flavour which is owned by the communities in which you teach.
For the pupils in Birmingham to be good people, they need to be able to think about what they believe in on a deeper level. You will want them to consider what sort of person they might become and what sort of city and society they might want to live in.
Pupils are expected to think for themselves around these values. In learning to critically interpret and evaluate the content that is presented, pupils will grow in their ability to discern.
In the new Agreed RE Syllabus, pupils will be encouraged and challenged to reflect and evaluate, and think critically about what they have learned.
In doing so, they will begin to understand that the interpretation of these sources can be used both legitimately (and inaccurately) to support a particular point of view.
Pupils will learn how individual aspects may conflict with each other and acknowledge that plurality exists in religious traditions and non-religious worldviews, which leads to divergence in practice. This process will involve reflective and interpretative skills, as well as the ability of pupils to examine themselves in the light of the information encountered.
As pupils learn about the things that concern us all, they will be educated on what religions think about them, as well as people like humanists, atheists and people who do not have a firm tradition.
By sixteen, a young person will know a lot more about what drives them in their lives and realise what motivates the people they see in their day-to-day lives.
Pupils may decide whether they are religious or not. Or they may not think this particularly affects their character.
They will understand a person's particular religion or worldview from what they have learned about their values.
Pupils will also identify that the people around them have made their own decisions about belief and character, just as they have.
With the right commitment from schools, Birmingham's Agreed Syllabus for Religious Education can have a significant impact on the upcoming generation. It is a simple matter of recognising its value inside and outside of school and teaching the syllabus in an engaging way.
Making Religious Education a Central Point Within the Curriculum
The locally Agreed Syllabus for Religious Education in Birmingham enables pupils to understand the city's diverse range of citizens and recognise that each person has their own principles, values and beliefs. They will see how and why people may differ sometimes and even discover that the citizens of Birmingham have much more in common than they might have otherwise thought.
But most of all, through Birmingham's RE teaching, pupils will have thought about their qualities ready to take into their adulthood to lead a rounded and fulfilling life.
So, it's not just about learning a comprehensive set of factual information about religious and non-religious traditions that don't have any connection with your life. The Agreed Syllabus for Religious Education in Birmingham is an opportunity to provide pupils with the tools to connect them with the community and reflect on their lives. That's why RE is still important and valid within the school curriculum.
For any dedicated support across the Religious Education Agreed Syllabus, take a look at our range of expert services, including:
About the Author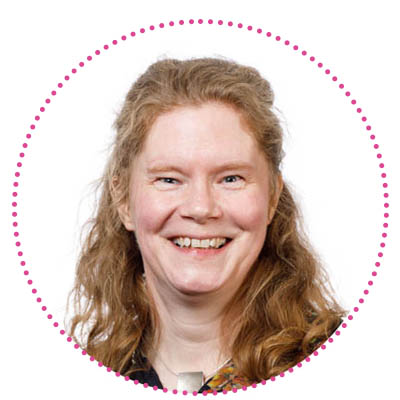 Dr Simone Whitehouse-James - Adviser, Services For Education
Simone qualified with a PGCE in Religious Education following a Bachelors degree in Theology. Simone went onto lead RE in two demographically differently schools in Birmingham before working for the city's advisory service.
Simone works in two areas: Religious Education and Early Career Teachers. Working in Religious Education Simone engages with faith groups and advises the Standing Advisory Council for RE (SACRE) on RE and Collective Worship. She has worked with others to design lesson plans for the Faith Makes a Difference website to support schools to implement the Birmingham Agreed Syllabus. She has worked on drafting the new Agreed Syllabus.
Simone also works with primary and secondary teachers and school governors. Working on behalf of the City Council as the Appropriate Body for ECTs Simone works with senior leaders and tutors to support their ECTs through induction.
Simone has recently been awarded her PhD – demonstrating her love of learning and Religious Education!