SFE Brass are pleased to introduce this exciting series focusing on developing improvisation and jazz techniques. Whether you are a beginner or more advanced brass player, these videos and accompanying resources will be a great aid to exploring this exciting genre of music.
In each video below, James will lead you through the piece, talk you through stylistic approaches and tricks of the trade, and help you develop your confidence and ability in improvisation.
You can play along using the appropriate PDF for your instrument below. You can also download the backing tracks to help you work on what you have learnt during your own practice.
We hope you enjoy these resources and, if you would like to, why not tweet us a recording of what you have learnt using #sfebrass?
Sheet Music and Backing Tracks
Funk:
Latin:
Blues:
Funk:
Blues:
Latin:
Funk:
Blues:
Latin:
About the Author
James Dickinson has worked with Services for Education as a Brass and classroom music teacher since 2017. Having worked extensively as part of SFE's Whole Class Instrumental Teaching programme, James is passionate about the importance of Jazz and wider improvisation in classroom music.
Outside of teaching, James performs extensively in Birmingham and around the UK as a session musician, primarily specialising in Jazz and Pop styles, as well as singing at Birmingham Cathedral.
---
Can You Support Services For Education?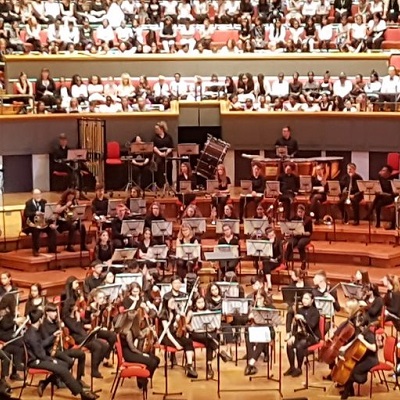 At Services For Education, we know that music changes lives.
By providing our music ensembles and many of our music lessons for free, we ensure that children in Birmingham have the opportunity to learn a new instrument, to feel socially connected and to find and share a passion and skill with others, no matter what their background is.
We love what we do, but to keep our ensembles and events like the Summer Brass Academy going, we need your support.
Make a donation today and help us support more children in Birmingham.