Last week, we collected and shared a wide variety of resources for parents who now find themselves having to homeschool their children for the foreseeable future. You will find English, Maths, Music, RE, Wellbeing and general resources from a variety of sources that you can send out to support your pupils and their families during this time.
But today, I wanted to have a quick look at resources specifically aimed at teachers, that will help you to get a little more interactive with children.
1. Socrative.com allows teachers to create simple quizzes that students can take quickly.
2. Learning by Questions offers 60,000 questions, allowing pupils to deepen their knowledge and revise key facts.
3. Quizlet.com/live can be used to create keyword flashcards online.
4. Super Movers is an initiative from the BBC and the Premier League, intended to help primary school teachers motivate children to become more active.
5. A great app for generating timed quizzes is Kahoot.com
6. Poll Everywhere is a useful tool to elicit feedback
7. Brainpop has a great set of videos, freely available for pupils.
8. Seneca Learning offers many online courses for pupils.
9. Great for building creativity –  Young Writers.
How to share videos:
10. Zoom – great for videos, webinars and sharing resources.
11. Flipgrid everyone involved can record and share short videos.
12. Screencastify is a free screen recorder  allows you to capture, edit, share screencasts, animations of presentations and give feedback to pupils.
13. Screencast-O-Matic is one more free and simple screen recorder. You can capture any area of your screen and add narration and video from your webcam.
14. Periscope allows users to share 'live' videos and to interact within them.
15. Google Hangouts/Meet – is a communication platform for messaging, video chat and for audio/ photo sharing.
16. Microsoft Teams offers a wide range of resources – including video collaboration.
It's important to remember that online solutions are not for everyone. Sometimes a simple list of tasks/ worksheet is sufficient.
When preparing resources for online use, rather than concocting never-ending 'new activities' for pupils to do at home, focus on retention of knowledge  -key facts that are important to you and your curriculum – times tables/ continents/ number facts/ phonics sills etc.
Please note: teachers should safeguard themselves at all times: consider your personal and professional safeguarding obligations before contemplating online technology to connect with your pupils. Work within school policies at all times.
Summary
I do hope you find these online tools useful and that they support this brand new way of working.
It's going to be a strange few weeks and to keep things fresh, all teachers will have to get creative!
Here are some other resources from Services For Education that might interest you:
If you'd like any more information , please feel free to contact us at hello@servicesforeducation.co.uk
We'd love to hear from you.
About Tricia Bunn: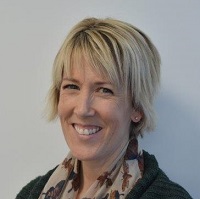 Over a career spanning 20 years, Tricia has been involved in primary Education in a variety of contexts – as a teacher; senior leader; headteacher (within an LEA and within an Academy) and teacher educator. She is an experienced, successful headteacher, having led two schools since 2010.
For three years Tricia was Senior Lecturer in Primary Education at the University of Wolverhampton. In this role she was Module leader for English and Lead Tutor for the PGCE. Tricia is part of our School improvement team and is a tutor on the SFE primary initial teacher training programme.
She is the Lead English Adviser and co-leads on our curriculum development programme.
Another key part of her most recent work has been embedding an understanding of cognitive theory into CPD, and ensuring this is the basis of work going forward.