Early Reading: How to teach language comprehension in EYFS and KS1

Monday 19th Feb 2024
The EEF state that we need to "Use a balanced and engaging approach to developing reading, teaching both decoding and comprehension skills" as one of the key ways to improve the literacy of our children in KS1 (EEF, 2021, 'Improving Literacy In KS1').
However, many of us lack guidance and understanding of what the core reading/language comprehension skills are, and how best to teach them to our youngest readers. This online course is designed for English Leaders and class teachers, and will help us to teach comprehension effectively and explicitly in EYFS and KS1.
View more details

»
Print This Page
Event Details
Event Details
Day 1: 19 February 2024
Start time: 13:00
End time: 16:00
Venue: Online
Description
This online course is ideal for English Leaders, Early Years and Key Stage 1 Teachers and Teaching Assistants who either wish to implement new approaches within their setting, or who wish to improve and develop their current strategies.
We will explore how our pedagogical approach to the teaching of early language comprehension is fundamentally different to the teaching of phonics, and develop our understanding of practical strategies so that we can effectively implement these approaches in the classroom.
During this course participants will update their knowledge or learn about:
The reading skills and how to make these explicit and meaningful for younger children
Identifying the links between the ELG and KS1 reading curriculum, ensuring progression in the teaching of reading comprehension
Questioning techniques
Pupil's texts – the importance of matching books to reading ability
Reading to the child – the importance of children knowing/hearing texts beyond their own reading ability
Speaking and listening and how this influences a child's understanding of text
Extending and developing vocabulary
"A very informative session with a lot of practical ideas to use in classrooms." Fareedah Razzaq, Assistant Head Teacher, Cromwell Junior and Infant School
For more information contact us here.
About The Adviser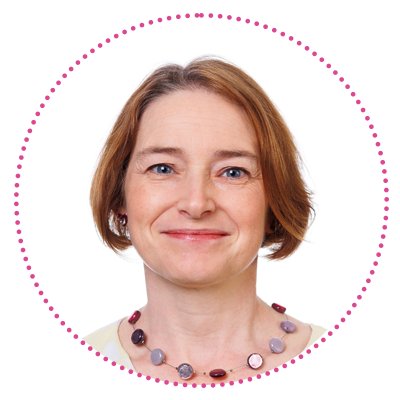 Emma Mudge - Adviser, Services For Education
Emma Mudge has over 20 years of experience working in primary education. Throughout this time, she has become a leader in a wide variety of areas throughout the school including Assessment, Teaching and Learning, Curriculum Management and Lead DSL, to name but a few. As Deputy Head Teacher and Acting Head Teacher, she has been at the forefront of school leadership and improvement.
During her role as English leader, she successfully introduced new approaches which significantly raised attainment. This led her to be approached to support other English coordinators across Birmingham, make presentations to school leaders and become a member of a small group of specialist teachers and leaders, tasked with improving the reading attainment in a number of schools across the city.
Emma now works as the Educational Adviser for English at Services for Education, sharing her experience and knowledge of working in primary schools to continually promote and improve the standard of teaching and learning in English, and in school improvement.
Recommended products