Venue: Services For Education, 3 Holt Court, Holt Street, Birmingham B7 4AX
This course will look at the administrative arrangements for the Year 1 Phonics Screening Check- how, when and where the check is to be administered.
During the session we will look at the National Guidance materials; consider how the test will be administered as well as looking at important do's and don'ts for schools. The aim of this course is to:
1. Provide an overview of the purpose of the Year 1 Phonics Screening Check (KS1).
2. Consider what schools need to do to prepare for the check
3. Provide information on access arrangements for the check.
4. Outline how the check should be administered and reported
5. Provide guidance about statutory monitoring arrangements for the phonics check.
The session will also provide information on responsibilities that schools have in terms of administering the check, security of the check materials and marking. In addition we will look at the Local Authorities responsibilities for monitoring the Year 1 Phonics Screening Check.
This course is aimed particularly at teachers in Year 1 who have not administered the check in the past or who want a refresher about procedures; it is also appropriate for literacy subject leaders and members of the senior management team.
For more information, contact us here.
About the Adviser
Tricia Bunn – Adviser, Services For Education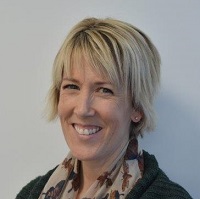 Over a career spanning 20 years, Tricia has been involved in primary Education in a variety of contexts – as a teacher; senior leader; headteacher (within an LEA and within an Academy) and teacher educator. She is an experienced, successful headteacher, having led two schools since 2010.
For three years Tricia was Senior Lecturer in Primary Education at the University of Wolverhampton. In this role she was Module leader for English and Lead Tutor for the PGCE. Tricia is part of our School improvement team and is a tutor on the SFE primary initial teacher training programme.
She is the Lead English Adviser and co-leads on our curriculum development programme. Another key part of her most recent work has been embedding an understanding of cognitive theory into CPD, and ensuring this is the basis of work going forward.