Effective Leadership of English

Tuesday 9th Nov 2021
You've just been appointed as English subject leader in your primary school. Congratulations! Perhaps subject leadership is something you've been considering for several years, one that feels like a natural fit given your love of the subject and your qualifications. Or perhaps, you've somehow fallen into the role. Either way, the subject leadership job is yours, and it may be a daunting prospect.
Print This Page
Event Details
Event Details
Day 1: 9 November, 2021
Start time: 09:00 BST
End time: 16:00 BST
Venue: Online
Description
By attending this training, you will be supported to:
Develop a cohesive vision for English across your school and wider curriculum, in line with the expectations of the new Ofsted Inspection Framework
Explore the 'Deep Dive' methodology
Organise your provision for progression and sequencing through the objectives of the National Curriculum
Revisit, review and improve your Subject Action Plan
Consider provision for different groups within the school, with a focus on Pupil Premium and SEND
Look at the link between reading and writing and opportunities to strengthen whole-school English, including cross-curricular writing and reading support
Plan how to implement your next steps for outstanding leadership of your subject at your school
For more information contact us here.
About the Adviser
Tricia Bunn – Adviser, Services For Education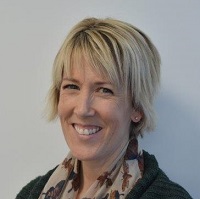 Over a career spanning 20 years, Tricia has been involved in primary Education in a variety of contexts – as a teacher; senior leader; headteacher (within an LEA and within an Academy) and teacher educator. She is an experienced, successful headteacher, having led two schools since 2010.
For three years Tricia was Senior Lecturer in Primary Education at the University of Wolverhampton. In this role she was Module leader for English and Lead Tutor for the PGCE. Tricia is part of our School improvement team and is a tutor on the SFE primary initial teacher training programme.
She is the Lead English Adviser and co-leads on our curriculum development programme. Another key part of her most recent work has been embedding an understanding of cognitive theory into CPD, and ensuring this is the basis of work going forward.