Effective Leadership of Phonics

Wednesday 2nd Feb 2022
More and more schools have a dedicated leader for phonics. If this is you, join us for this one day course.
Print This Page
Event Details
Event Details
Day 1: 2 February, 2022
Start time: 09:00 GMT
End time: 16:00 GMT
Venue: Online
Description
Content:
Subject leadership in the primary school and EIF19
Subject knowledge considerations
Phonics in KS2
Diving Deep into phonics
Phonics and the wider reading/ writing curriculum
For more information contact us here.
About the Adviser
Tricia Bunn – Adviser, Services For Education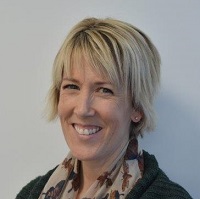 Over a career spanning 20 years, Tricia has been involved in primary Education in a variety of contexts – as a teacher; senior leader; headteacher (within an LEA and within an Academy) and teacher educator. She is an experienced, successful headteacher, having led two schools since 2010.
For three years Tricia was Senior Lecturer in Primary Education at the University of Wolverhampton. In this role she was Module leader for English and Lead Tutor for the PGCE. Tricia is part of our School improvement team and is a tutor on the SFE primary initial teacher training programme.
She is the Lead English Adviser and co-leads on our curriculum development programme. Another key part of her most recent work has been embedding an understanding of cognitive theory into CPD, and ensuring this is the basis of work going forward.