All of our advisers are skilled classroom practitioners who have significant school improvement experience and are able to work with staff in schools to develop a bespoke package of support which is tailored precisely to your needs.
We can work with you to develop specific aspects of your Early Years Curriculum or to support staff in developing key school improvement priorities with the Early Years Foundation Stage.
Support available includes:
Bespoke training and consultancy focused upon EYFS school improvement priorities and CPD needs of staff
School improvement EYFS reviews – focus on learning and assessment requirements
EYFS leader training, development and coaching
Preparing for statutory EYFS profile assessments
Moderation of EYFS profile teacher assessments
Moderation of on entry assessments in Nursery and Reception
Early Reading reviews
Bespoke training for subjects leads around the EYFS learning and assessment requirements to support Ofsted's deep dives
Bespoke training and consultancy on developing knowledge, understanding and skills in all areas of learning and in specific areas of focus such as: phonics/Mathematics/Music/Literacy/RE
For more information contact us here or call us on 0121 366 9950.
'I just wanted to say that I found the briefing today so informative and useful and at the same time very reassuring as it underpins our actions for school improvement.
Thank you as it must have taken a lot of work putting it altogether. We are going to share your presentation and the vodcast to all of our staff during the training day scheduled on 23rd October as its key messages need to be heard by all.'
Clare Lucus, Head Teacher, Hodge Hill Primary School, October 2020
About the Adviser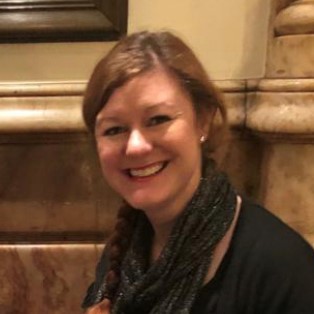 Kathryn Pritchard graduated from Newman College in 2003. She began teaching in Early Years and soon became Early Years leader. She is currently Assistant Headteacher at a large primary school in south Birmingham and is responsible for Reading, Phonics, Early Years and KS1. This year, she is teaching in Reception, Year 1 and in the School Resource Base covering PPA and management time. She is also a deputy DSL.
In addition, Kathryn worked with the University of Nottingham to deliver SCITT training sessions and became an EYITT tutor for the EYQTS programme delivered by Services for Education. She has been an Early Years moderator since 2008 and has worked with many early years teachers across the city to moderate judgements towards the EYFS Profile. She has appeared on two episodes of Teachers TV when the new EYFS (2008) framework was being introduced and she worked with the National Assessment Agency in London to produce exemplification materials and supporting documents for the EYFS (2008) Profile. Kathryn also contributed to a BERA Early Childhood special interest group / TACTYC collaboration on a paper entitled, 'Policy advice and future research agendas: Early Years.
Kathryn worked part time for Midland Mencap as a play worker and deputy playscheme leader for fourteen years. There, she looked after children who had a variety of medical, social, emotional and physical needs and she offered support for their families including their siblings.
In 2016/2017, Kathryn enjoyed her time with Services for Education on a secondment covering maternity leave. There, she lead a team of established and experienced moderators to deliver EYFSP training, moderation and school visits.
In her spare time, Kathryn enjoys reading, spending time with her family and friends, travelling, going to the cinema, exploring grand estates and stately homes and spending family weekends away in their campervan.
Kathryn is excited about working with Services for Education again this year.
How does pricing work?
Because this offer is bespoke, our prices vary to reflect exactly what you and your school need. However, please see the table below for our indicative structure.
How does pricing work?
Because this offer is bespoke, our prices vary to reflect exactly what you and your school need. However, please see the table below for our indicative structure.
Training Description

 

Current Pricing

Full day (6 hours) bespoke training.

 

£60 per person with min spend of £1599 (up to 27 people)

Half day (3 hours) bespoke training 

 

£30 per person with min spend of £835 (up to 27 people)

Short session training (60-90 minute INSET)

 

£499

Daily Rate for Consultancy for Advisers

 

(one to one, or one to two sessions only)

 

£935

½ Daily Rate for Consultancy for Advisers

(one to one, or one to two sessions only)

£499