Venue: Services For Education, 3 Holt Court, Holt Street, Birmingham B7 4AX
During the engaging and reflective sessions, EYFS leaders and practitioners will be given the opportunity to find out about the latest EYFS news and discuss current practice in relation to evidence-based research in early education. This will include reference to the seven areas of learning, the seven features of effective practice, the educational programmes, characteristics of effective teaching and learning, and the learning and development, welfare and assessment requirements of the 2021 revised Statutory Framework for the Early Years Foundation Stage.
During these sessions, participants will:
Update their knowledge of current EYFS affairs and the latest developments within the sector
Consider pedagogical theories and approaches to help deepen understanding of how children learn in the EYFS
Have time to share ideas, discuss your own practice and network with other EYFS colleagues
For more information contact us here.
About the Adviser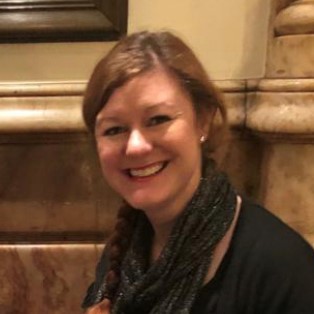 Kathryn Pritchard graduated from Newman College in 2003. She began teaching in Early Years and soon became Early Years leader. She is currently Assistant Headteacher at a large primary school in south Birmingham and is responsible for Reading, Phonics, Early Years and KS1. This year, she is teaching in Reception, Year 1 and in the School Resource Base covering PPA and management time. She is also a deputy DSL.
In addition, Kathryn worked with the University of Nottingham to deliver SCITT training sessions and became an EYITT tutor for the EYQTS programme delivered by Services for Education. She has been an Early Years moderator since 2008 and has worked with many early years teachers across the city to moderate judgements towards the EYFS Profile. She has appeared on two episodes of Teachers TV when the new EYFS (2008) framework was being introduced and she worked with the National Assessment Agency in London to produce exemplification materials and supporting documents for the EYFS (2008) Profile. Kathryn also contributed to a BERA Early Childhood special interest group / TACTYC collaboration on a paper entitled, 'Policy advice and future research agendas: Early Years.
Kathryn worked part time for Midland Mencap as a play worker and deputy playscheme leader for fourteen years. There, she looked after children who had a variety of medical, social, emotional and physical needs and she offered support for their families including their siblings.
In 2016/2017, Kathryn enjoyed her time with Services for Education on a secondment covering maternity leave. There, she lead a team of established and experienced moderators to deliver EYFSP training, moderation and school visits.
In her spare time, Kathryn enjoys reading, spending time with her family and friends, travelling, going to the cinema, exploring grand estates and stately homes and spending family weekends away in their campervan.
Kathryn is excited about working with Services for Education again this year.