Grammar, Punctuation and Spelling – Getting the Basics Right at Key Stage 1

Monday 7th Feb 2022
This course aims to energise your teaching of English grammar, in order to make learning stick. Terminology of grammar will be given meaning for the children, linked either to the text or to learning across the wider curriculum, to make it engaging and fun for everyone involved.
Print This Page
Event Details
Event Details
Day 1: 7 February, 2022
Start time: 09:00 BST
End time: 12:00 BST
Venue: Online
Description
The ability to make effective choices in sentence structure and punctuation is a key part of successful writing. Excellent subject knowledge in these basic literacy skills will contribute to outstanding teaching and support children in achieving their potential in both English and in writing across the curriculum.
The teaching of spelling, grammar and punctuation is highlighted in the National Curriculum for English, and this course will make specific reference to this.
For more information contact us here. 
About the Adviser
Tricia Bunn – Education Adviser, Services For Education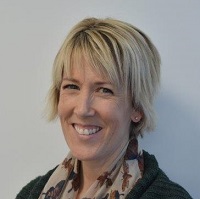 Over a career spanning 20 years, Tricia has been involved in primary Education in a variety of contexts – as a teacher; senior leader; headteacher (within an LEA and within an Academy) and teacher educator. She is an experienced, successful headteacher, having led two schools since 2010.
For three years Tricia was Senior Lecturer in Primary Education at the University of Wolverhampton. In this role she was Module leader for English and Lead Tutor for the PGCE. Tricia is part of our School improvement team and is a tutor on the SFE primary initial teacher training programme.
She is the Lead English Adviser and co-leads on our curriculum development programme. Another key part of her most recent work has been embedding an understanding of cognitive theory into CPD, and ensuring this is the basis of work going forward.