This course is developed for all those who have day-to-day contact working with children from birth to age 5, to develop a wider awareness of safeguarding and child protection concerns.
It will provide practitioners with an understanding of professional responsibilities according to statutory guidance (but not limited to, the Statutory Framework for the EYFS and Working Together to Safeguard Children) and practical knowledge of how to recognise symptoms of abuse and neglect and crucially what to do with this information in order to keep all children safe from harm.
Key skills and knowledge you will gain include:
An understanding the difference between 'Child Protection' and 'Safeguarding'
A knowledge of their responsibilities as defined in statutory guidance
A familiarity with signs and symptoms of abuse and neglect
An understanding of the role of the key person
A knowledge of how to respond to disclosures, by reporting, recording and referring
An awareness of current issues of concern
An understanding of safer working practices
An appreciation of wider good practice
The course is interactive with activities and questions throughout to reinforce learning. There is also an end quiz, successful completion of which enables delegates to print out a certificate of learning.
As a manager of a setting, if your staff complete this training this will increase your confidence that there is a consistency to your staffs understanding and knowledge in this crucial topic including how to lower the risk of any allegations being made against them.
Services for Education is a lead provider of EYFS, safeguarding and child protection staff CPD across Birmingham and the wider West Midlands. In developing this course our EYFS and Safeguarding teams have collaborated to ensure that the message is relevant and detailed in terms of safeguarding this age group specifically.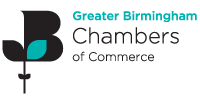 We also offer an online safeguarding course for EYFS school and setting leaders. Find out more here.
2019 Award Winners – GBCC Awards Excellence In Training and Education
For more information about our online safeguarding course contact us here or call us on 0121 366 9950.
About the Trainers
Jo Perrin – Adviser, Services For Education
Jo Perrin taught PSHE in schools for over a decade and held the role of Designated Safeguarding Lead and pastoral lead. She currently works as an Education Adviser for Services For Education which allows her to combine her experience in schools with a personal knowledge of child protection and childhood trauma as a foster carer.
In addition, Jo worked as a West Midlands' Adviser for a national PSHE resource, has delivered a presentation to the Sex Education Forum National Members' Event and has created a variety of RSE resources as part of her role for Services For Education.
Jo's advisory experience is not limited to training school staff as she works with non-education based organisations to support them in safeguarding and emotional health and well-being aims and is an affiliated trainer for Mental Health At Work.
Serena Caine – Adviser, Services For Education
Serena works as an Education Adviser for Services for Education and over the past ten years she has largely worked on EYFS CPD training, School Improvement and Profile moderation.
She became an accredited EYFS profile moderator in 2009 and leads a team of 15 experienced teacher based moderators for the EYFSP statutory duty on behalf of Birmingham LA.
Serena's began teaching over 25 years ago and has extensive experience, particularly of working with children in the early Years.
She firstly qualified as a Nursery Nurse; then completed a BA (hons) and PGCE in Early Years (0-8) and during her teaching career she taught EYFS, Key stage one and two so has a wide breath of experiences.
Due to her interest in education research when she was teaching she completed an action research MA in Education which focused on eyfs and assessment.
Serena is extremely passionate about providing all children with quality early years education so that they can build on their strong foundations for future life long learning.