With a broad range of experience in delivering school improvement and the high-quality teaching of RE, we can offer a variety of support to schools to enable the effective delivery of statutory aspects of RE and Collective Worship: from policy to practice, subject pedagogy and resources to the auditing and monitoring of the impact of your practice in your school. We have the experience to support your staff to be confident in their teaching of and leadership of this aspect of the curriculum.
We offer a bespoke service to meet your training needs and are happy to respond to your requirements following discussion. The list below shows the breadth of our offer, but we are able to tailor this to meet your specific requirements.
Support available includes:
Understanding the new (2022) Agreed Syllabus for RE
Religious Education subject review
Review of SMSC in your school including Collective Worship and Fundamental British Values
Support undertaking pupil and student consultations
Religious Education subject audit and mapping to statutory requirements
Policy review and development
Consultancy in preparation for Ofsted
Support to organise visits to places of worship
Support devising lesson planning and resources
Working with new co-ordinators – developing understanding and confidence in leading RE
Staff inset and Governing Body training regarding aspects of RE including:

meeting the requirements of the new Birmingham Agreed Syllabus: content, pedagogy and delivery
using artefacts in the classroom
delivering effective Collective Worship including statutory requirements and practical guidance
how to teach a specific Religious Tradition – knowledge and practical application
how to answer difficult questions in RE
"I've contacted Services for Education several times for advice with RE in school: planning, delivery and additional documentation. I've always found them very supportive and willing to help." Nick Beattie, Assistant Principal, Blakenhale Juniors
For more information contact us here.
About the Adviser
Simone Whitehouse - Adviser, Services For Education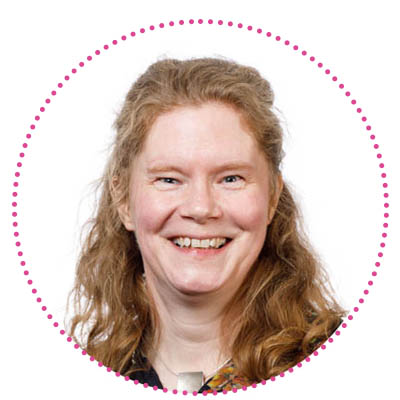 Simone qualified with a PGCE in Religious Education following a Bachelors degree in Theology. Simone went onto lead RE in two demographically differently schools in Birmingham before working for the city's advisory service.
Simone works in two areas: Religious Education and Early Career Teachers. Working in Religious Education Simone engages with faith groups and advises the Standing Advisory Council for RE (SACRE) on RE and Collective Worship. She has worked with others to design lesson plans for the Faith Makes a Difference website to support schools to implement the Birmingham Agreed Syllabus. She has worked on drafting the new Agreed Syllabus.
Simone also works with primary and secondary teachers and school governors. Working on behalf of the City Council as the Appropriate Body for ECTs Simone works with senior leaders and tutors to support their ECTs through induction.
Simone has recently been awarded her PhD – demonstrating her love of learning and Religious Education!
How does pricing work?
Because this offer is bespoke, our prices vary to reflect exactly what you and your school need. However, please see the table below for our indicative structure.
Training Description

 

Current Pricing

Full day (6 hours) bespoke training.

 

£58 per person with min spend of £1520 (up to 27 people)

 

Half day (3 hours) bespoke training 

 

£28 per person with min spend of £780 (up to 27 people)

 

Short session training (60-75 minute)

 

£495

Daily Rate for Consultancy for Advisers

 

(one to one, or one to two sessions only)

 

£930

½ Daily Rate for Consultancy for Advisers

(one to one, or one to two sessions only)

£495