During the course, participants will gain:
Tips and tricks of how to best lead and manage safeguarding in a setting, ensuring consistency from all adults in contact with children in your care
A deeper understanding of the responsibilities of different groups of staff – the DSL, the Head Teacher/Principal, the Governing Body and recognition of what all staff should know and do
Knowledge of national and local documentation, procedures and requirements for effective record keeping
Up-to-date advice about best practice in multi-agency working, including Early Help and Child Protection processes
Knowledge of procedures for dealing with allegations against staff and good practice in creating an ethos of safer working practice which reduces the risk of such allegations
Up to date information on issues of current concern, including recommendations from Child Safeguarding Practice Reviews: For Birmingham-based delegates the Local Authority previously determined that best practice would be for new DSLs or DDSLs to attend the 2 day DSL training course. Every two years DSLs/DDSLs should attend the half day update course. Six years from the initial course DSLs/DDSLs may choose to re-attend the full 2 day course, unless they are confident they are fully up to date with practice and procedures (from attendance at briefings, trainings etc.) in which case they may continue attending the half day update every two years. However, if DSL training lapses because training hasn't been completed 'in-date' then a DSL/DDSL should attend the 2 day DSL training to get 'back on track'.
For more information contact us here.
"The training was outstanding and I am hopeful to carry out my newly assigned DSL role with the integrity and knowledge it requires. Sanjeev Kumar, Partnership Manager, Birmingham City Council
"Excellent training. Very informative and clear. Lots of useful links and sign posting! I appreciated the opportunities to post questions and look at scenarios. The activities were very useful in helping me to apply the information we were given into practice. I feel assured and confident that I can support as a DSL within my existing team of DSLs back at school. It was reassuring to hear that schools are not alone in safeguarding matters and that help is available to guide us through the processes. I found the podcasts accessible and useful too. Thank you Jo, Tricia and Lucie!"
Assistant Head, Holy Trinity Catholic School
"A very clear, informative and well-delivered course. Mixture of presenter-led sections and independent activities which kept it fresh and engaging." Behaviour Lead, Queensbury School
"The training was extremely thorough. All of the resources to follow the training were very helpful. I like learning with paper based resources and so having the option to have these in front of me on paper made the experience enjoyable too. I was able to follow the slides with an ease of understanding and I felt comfortable to say or ask questions where needed. Very lovely staff to carry out training with. Prompt, efficient and highly effective!! They can provide all my future training." Post 16 Transition Leader, City Of Birmingham School
"Well planned training, adapting to the different school settings, a vast range of knowledge. The welcoming and friendly team delivering the training assisted with all questions asked throughout." Inclusion Manager Hamilton School
"The online training was flawless. It actually gave me more time to think about and process what you'd said. Jo and Lucie are very well informed." Assistant Head, St Bernadette's Primary School
About the Advisers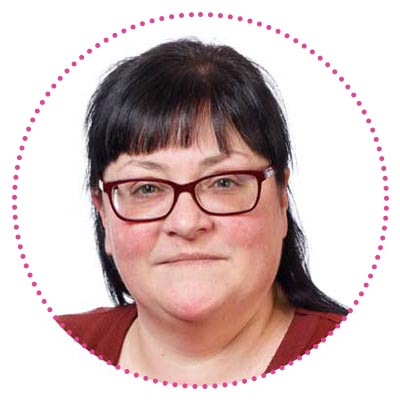 Jo Perrin - Adviser, Services For Education
Jo Perrin taught PSHE in schools for over a decade and held the role of Designated Safeguarding Lead and pastoral lead. She currently works as an Education Adviser for Services For Education which allows her to combine her experience in schools with a personal knowledge of childhood trauma as a former foster carer.
In addition, Jo worked as a West Midlands' Adviser for a national PSHE resource, has delivered a presentation to the Sex Education Forum National Members' Event and has created a variety of RSE resources as part of her role for Services For Education.
Jo's advisory experience is not limited to training school staff as she works with non-education based organisations to support them in safeguarding and emotional health and well-being aims and is an affiliated trainer for Mental Health At Work.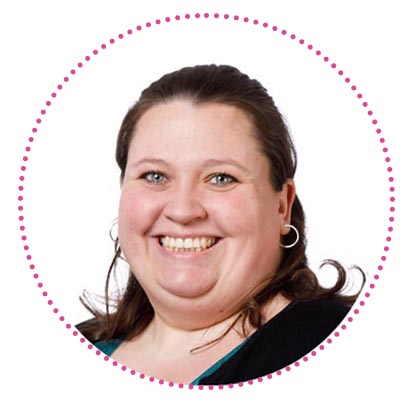 Lucie Welch – Adviser, Services For Education
Lucie Welch taught in primary schools for over 13 years, holding the roles of Assistant Head of School, Designated Safeguarding Lead, Designated Teacher for Looked After Children, Attendance Lead as well as many subject lead roles.
Through the role of DSL, Lucie has garnered huge experience and knowledge of safeguarding which she is passionate about sharing with schools both across Birmingham and nationwide. With a strong understanding of policies and procedures, as well as safeguarding in schools at a day-to-day operational level, Lucie can provide bespoke consultancy and training on a host of safeguarding related topics.
Lucie also leads on PSHE and RSE and has a focused interest in children's emotional health and wellbeing, understanding how trauma and adverse childhood experiences can impact children, as well as educating staff and pupils on Sexual Violence, Sexual Harassment and Harmful Sexual Behaviour in schools.
Lucie is also a part of our Health for Life team and helps deliver the Early Career Framework on behalf of the Best Practice Network.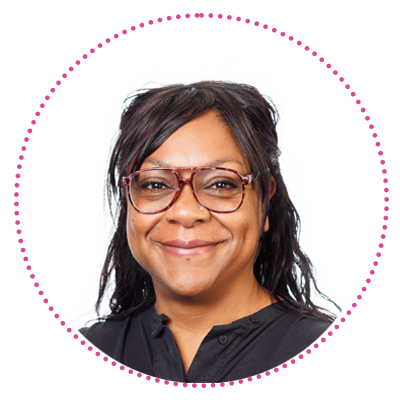 Marsha Blissett - Adviser, Former Services For Education
Marsha has over 18 years' experience of teaching and senior leadership in schools within the West Midlands. She is passionate about the power of education to create knowledge, build confidence, and break down barriers to opportunity. She works with senior leaders, middle leaders, and governors to develop capacity and bring about rapid improvement through supporting them in effective self-evaluation, evaluating the impact of the curriculum and conducting quality assurance across the school.
Her particular areas of focus are Personal Development and Culture and Ethos, including Safeguarding.
Marsha works closely with SEND – the platinum thread, providing advice and guidance on the most effective ways to promote desirable outcomes. She helps to develop an understanding of best practices and processes, as well as appropriate tools and resources.