Safeguarding and Child Protection for Headteachers and Nominated Governors – Friday 5th July 2024: 09.00 – 16.00

Friday 5th Jul 2024
This full-day course will equip Head Teachers/ Principals (who are not DSLs) and Governors with the information, knowledge and understanding to undertake their responsibilities in respect of safeguarding, including supporting staff members acting in the DSL/DDSL role and dealing with allegations against staff.
In stock
View more details

»
SKU:

SAF17E-3
Category: Safeguarding
Tags: 23/24, Autumn, EYFS, Governors, KS1, KS2, Safeguarding, School Support, SEND, Spring, Summer, Training Course
Print This Page
Event Details
Event Details
Day 1: 5 July 2024

Venue: Services For Education, Unit 3 Holt Court, Holt Street, Birmingham, B7 4AX
Description
Venue: Services For Education, 3 Holt Court, Holt Street, Birmingham B7 4AX
During the course participants will gain:
An understanding of the legal safeguarding responsibilities for headteachers / principles and Governing Bodies and an insight into how to oversee the development of an ethos with safeguarding at its centre in your organisation
Knowledge of national and local documentation, the roles of the DSL and of all staff and requirements for record keeping
Knowledge of procedures for dealing with allegations against staff and good practice in reducing the risk of such allegations to create a Safer Working Culture
Up to date information on issues of current concern, including recommendations from serious case reviews, discussion of how OfSTED look at Safeguarding and looking at safeguarding staff's health and wellbeing
For more information contact us here.
"An excellent course with much overlap with my work in the church. I will be taking this back to my staff there as well as to my Governing Body."
Chair of Governors, Broadmeadow Junior School
"Very comprehensive coverage."
Headteacher, Rednall Hill Junior School
"Many thanks to Jo for being warm, welcoming, knowledgeable, and engaging."
Headteacher in a Secondary Academy
About the Adviser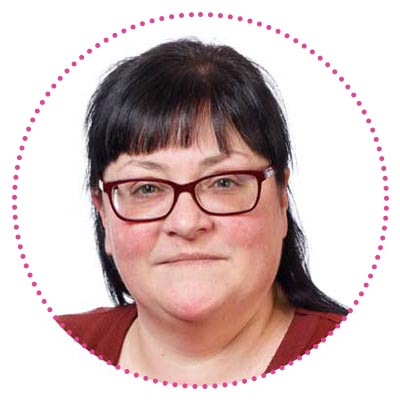 Jo Perrin - Adviser, Services For Education
Jo Perrin taught PSHE in schools for over a decade and held the role of Designated Safeguarding Lead and pastoral lead. She currently works as an Education Adviser for Services For Education which allows her to combine her experience in schools with a personal knowledge of childhood trauma as a former foster carer.
In addition, Jo worked as a West Midlands' Adviser for a national PSHE resource, has delivered a presentation to the Sex Education Forum National Members' Event and has created a variety of RSE resources as part of her role for Services For Education.
Jo's advisory experience is not limited to training school staff as she works with non-education based organisations to support them in safeguarding and emotional health and well-being aims and is an affiliated trainer for Mental Health At Work.
Recommended products